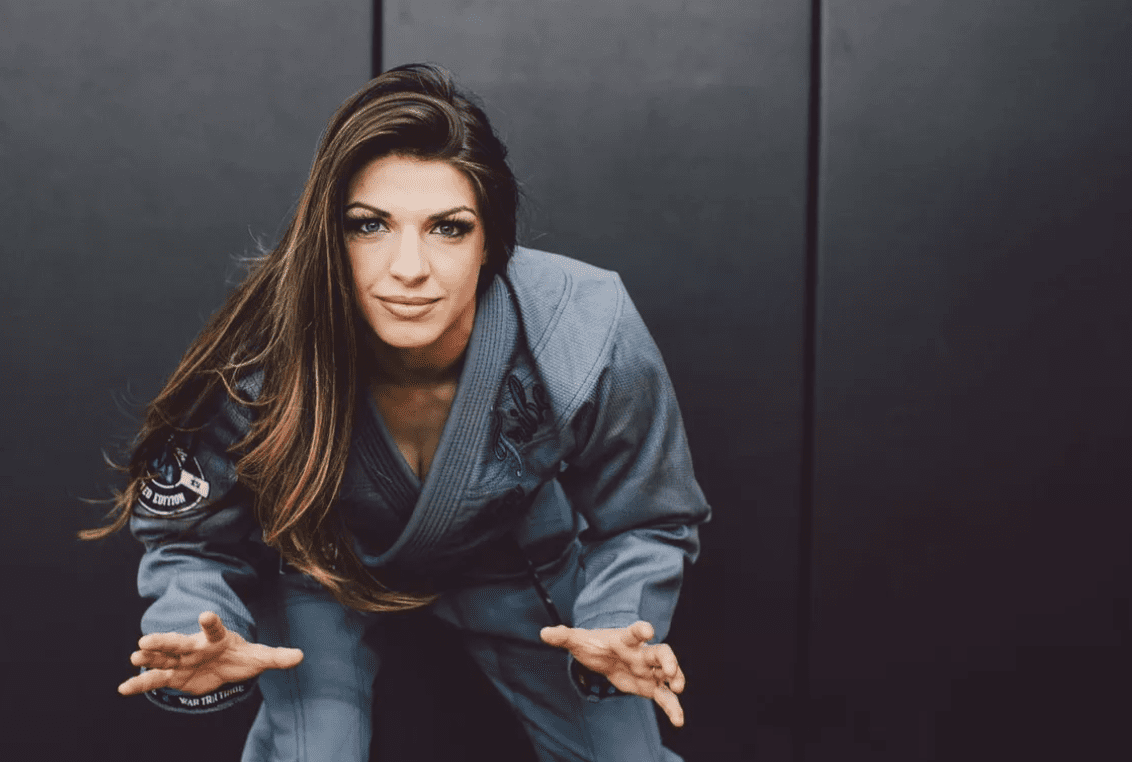 Over the past few days, Mackenzie Dern has faced a huge amount of criticism for missing weight at UFC 224.
Dern was supposed to hit the scales at a maximum of 116-pounds, but instead weighed in at 123-pounds (just two pounds short of the division above her scheduled strawweight contest). Unsurprisingly, despite her opponent accepting the contest, fans were hugely unimpressed with Dern's lack of professionalism.
Now, Dern has brought even more scrutiny onto herself, revealing she arrived for fight week at 139.5-pounds — a weight not exactly giving her the best chance of getting to her target. Despite that, Dern maintains she did everything she could to the strawweight limit, and says her body simply wasn't cooperating with her by the end.
"On Thursday night, I was doing a lot of hours in the sauna and the weight wasn't coming off; I was just losing 500 grams or 600 grams for every two hours," Dern said, speaking on MMAFighting's The MMA Hour. I told [my manager], 'I don't think I'm going to lose this many kilos in 24 hours."
"We woke up 5:30 and went to the sauna, did everything again for two hours and the weight wasn't coming off. I was sweating, and then I'd go to the scale, but nothing had come off."
At that point, Dern says the Brazilian commission and the UFC doctors stepped in to stop her from trying to lose anymore weight, saying they would likely call off the contest should she continue. Luckily for Dern, opponent Amanda Cooper still accepted the bout.
"I felt my body not reacting well. The other times I didn't make weight it was in my head. I started to trip out a little — well, not a little, a lot — that my body was shutting down," Dern said. "For this one, I felt like my mind was right, but I remember telling my coaches, 'It's hard for me to stand up', I started to feel it in my legs. Then I went to the sauna two more times and then I wasn't able to stand up anymore.
"The water came out of my legs and the muscles in my legs were starting to not respond. They thought I wouldn't be able to fight."
Going forward, Dern says she'll head to Las Vegas to work with the UFC's Performance Institute, where she'll look to avoid anymore controversy about her weight.
Comments
comments