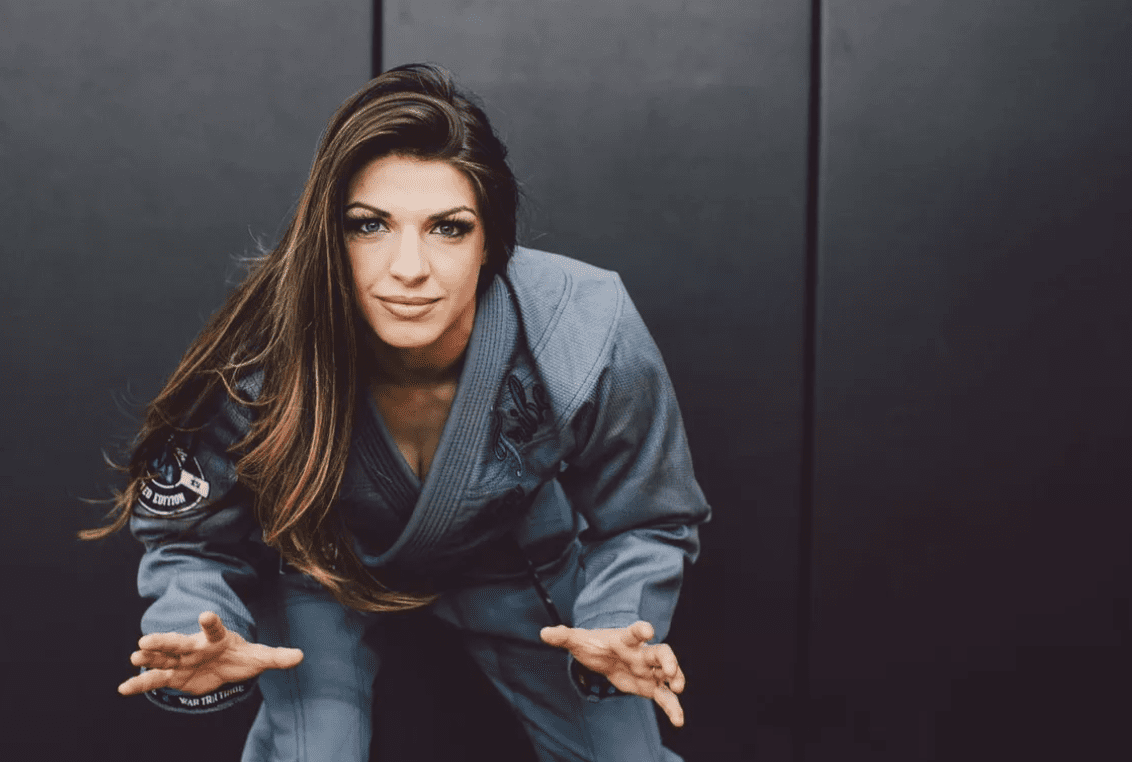 Ahead of UFC 222, promotional newcomer Mackenzie Dern came into Las Vegas with more eyes than your standard debutant.
A jiu-jitsu phenom, Dern has been touted as a potential star for the company, with comparisons even being made to pioneer Ronda Rousey. While it would be easy for the pressure to weigh heavily on Dern, she scrapped her way to victory over Ashley Yoder. And, according to Dern, it all felt like another day at the office.
"I swear, it felt so normal. I was so relaxed," Dern said, speaking on MMAFighting's The MMA Hour. "I didn't even hear people [screaming]. I felt Bruce (Buffer) was talking to me, when he was saying my name, but I was just looking at Ashley, trying to focus on what I wanted to do. I felt like I was meant to be there. Didn't feel any nervous at all, like UFC jitters. It felt great to be there.
"I felt like I was meant to be there," she continued. "I know that each fight I'm gonna be a better fighter, really enforced like, yeah, this is what I'm meant to do. I made the right decision to stop jiu-jitsu now and focus on this, and I'm excited for the next fight. Hopefully I can be at UFC in Rio (on May 12). I'm ready to get this black eye away and get back to training."
–
Comments
comments