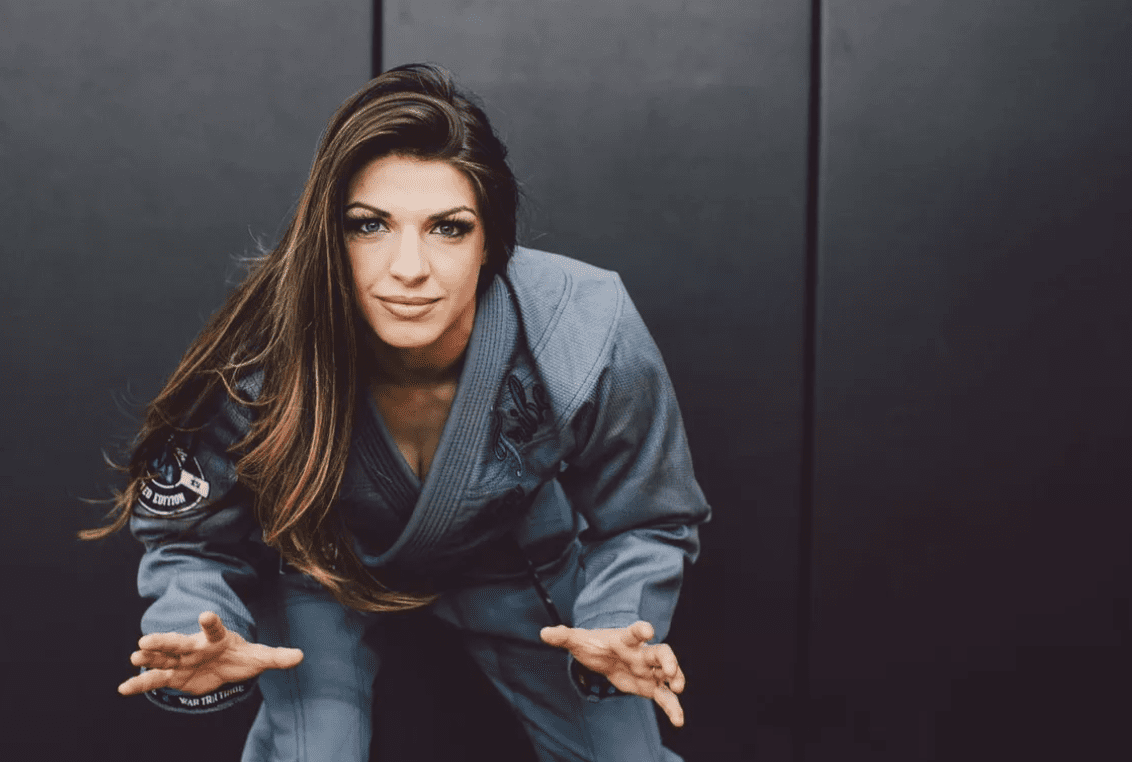 The question about Mackenzie Dern's fighting weight has arisen again as today in Brazil, ahead of her contest tomorrow night at UFC 224, Dern has once again hit the scales too heavy.
Dern hit the scales at 123-pounds, 7-pounds over the strawweight limit of 116-pounds. While she still had an hour to try and hit the correct figure, evidently she and her team felt there was no point in continuing the enterprise. It's now up to opponent Amanda Cooper whether or not she wishes to accept the contest with a heavier opponent, after hitting the scales on weight at 116-pounds. If she does, Dern will be fined a portion of her purse and it will be awarded to Cooper.
There also remains a question as to whether or not the commission will judge Cooper and Dern to be within a reasonable distance of each other to allow the fight to take place.
It's by no means the first time we've seen this issue with Dern, and it marks the third time she's missed weight as a strawweight, but this is the most she's missed the limit by. There will be questions going forth — as there have been before — as to whether or not the strawweight division is a realistic weight for her to consistently make.
UPDATE:
In a report by MMAFighting, a Brazilian commission official revealed that Cooper had agreed to fight Dern in a catchweight contest. That official also stated the commission will be taking the usual 10% fine from Dern and give it to Cooper.
Further sanctions could be pending from the UFC.
Comments
comments