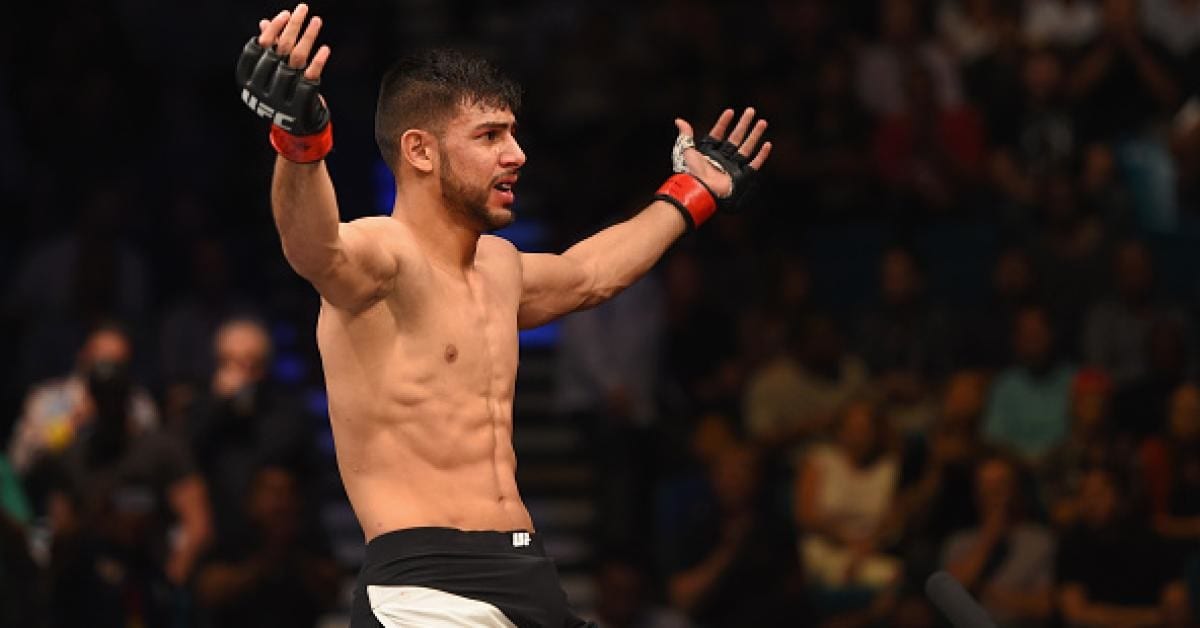 In a stunning turn of events, the UFC appears to have released featherweight Yair Rodriguez.
The promotion had been attempting to put together a contest between Rodriguez and Zabit Magomedsharipov for an event this August, but Rodriguez seemingly had no interest in taking the bout. Lance Pugmire of the LA Times first reported the news.
The @latimes has learned that Yair Rodriguez has been cut from by the UFC for refusing to take the Aug. 4 Staples Center PPV fight against Zabit Magomedsharipov.

— Lance Pugmire (@latimespugmire) May 11, 2018
It's a sharp turn to bring an end to a long running saga. Rodriguez and Magomedsharipov have been linked together for sometime now, with various reports even stating on occasion that the contest had been agreed and signed.
Indeed, Rodriguez himself addressed those rumours on his social media, using the now common parlance to disregard them as "Fake News."
— Yair Rodriguez (@panteraufc) May 9, 2018
Evidentally, that tweet did not sit well with UFC president Dana White who told the LA Times that the decision was based on Rodriguez' repeated turning down contests.
"The guy's off a year, rejects a fight with Lamas and then doesn't want to fight a guy below him in the rankings?" White said. "He can go somewhere else. We have no use for him. He calls that fight fake news. This is real news."
Real News

— Dana White (@danawhite) May 11, 2018
Last year, Rodriguez had been seen as one to watch in the 145-pound division after six in a row and destroying UFC Hall of Famer BJ Penn. A one-sided loss to Frankie Edgar did set him back, but the 25-year old had mentioned he was set to move to Las Vegas to make use of the UFC performance institute to improve.
Comments
comments