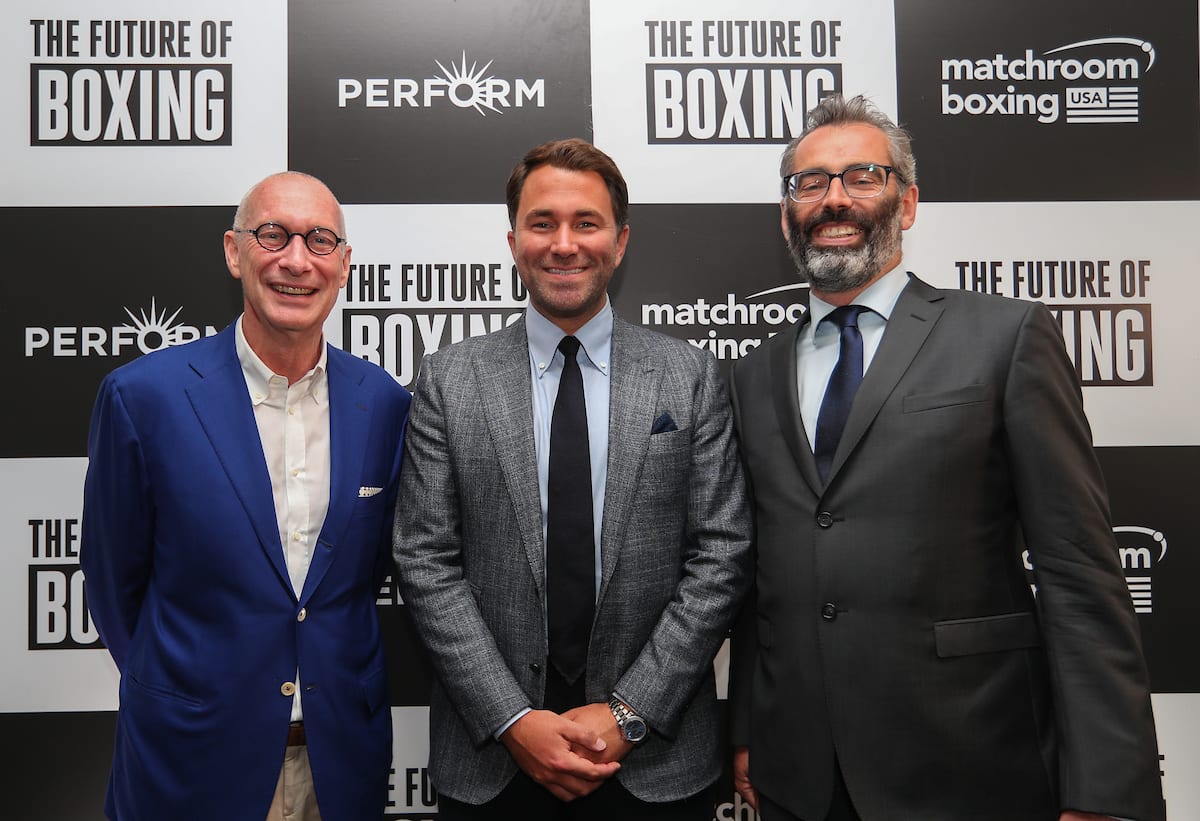 Eddie Hearn just brought his British boxing company Matchroom to the United States in a big way.
Today, Hearn announced Matchroom has signed a partnership deal with the Perform Group worth $1 billion over eight years, starting in September. Under the agreement, Matchroom Boxing USA will host 16 fights a year across America, and a further 16 in the United Kingdom, all of which will be streamed exclusively on the Perform Group's streaming service DAZN. It's the first billion dollar deal of its kind for boxing.
"This is a historic moment for Matchroom and the sport of boxing," Hearn said in a press release. "Since our expansion to the US, we have been looking for a partner that shares our vision and that can give us the volume of dates and rights fees required to build the strongest stable in world boxing and take it to a new level.
"This is a dream scenario for us, we can build a formidable team of fighters and also put our stamp on events from production to talent to in arena experience. Our plan is to make DAZN the home of boxing and with 32 big fight nights already confirmed from the US and UK we are nicely on our way.
"America – we have well and truly arrived, let the fun begin!"
The Future of Boxing https://t.co/lO15uGjXt6

— Sporting News (@sportingnews) May 10, 2018
It will mark the first push by DAZN as a service in the US. It's currently available in Germany, Austria, Switzerland, Canada and Japan and describes itself as "the world's first truly dedicated live sports streaming service."
"DAZN has already proven itself in Japan, Germany and Canada as the best platform for delivering great live sport to passionate fans," John Skipper, Perform Group Executive Chairman said. "It's time to bring DAZN to America and the amazing events we have planned with Matchroom is a great place to start".
Comments
comments