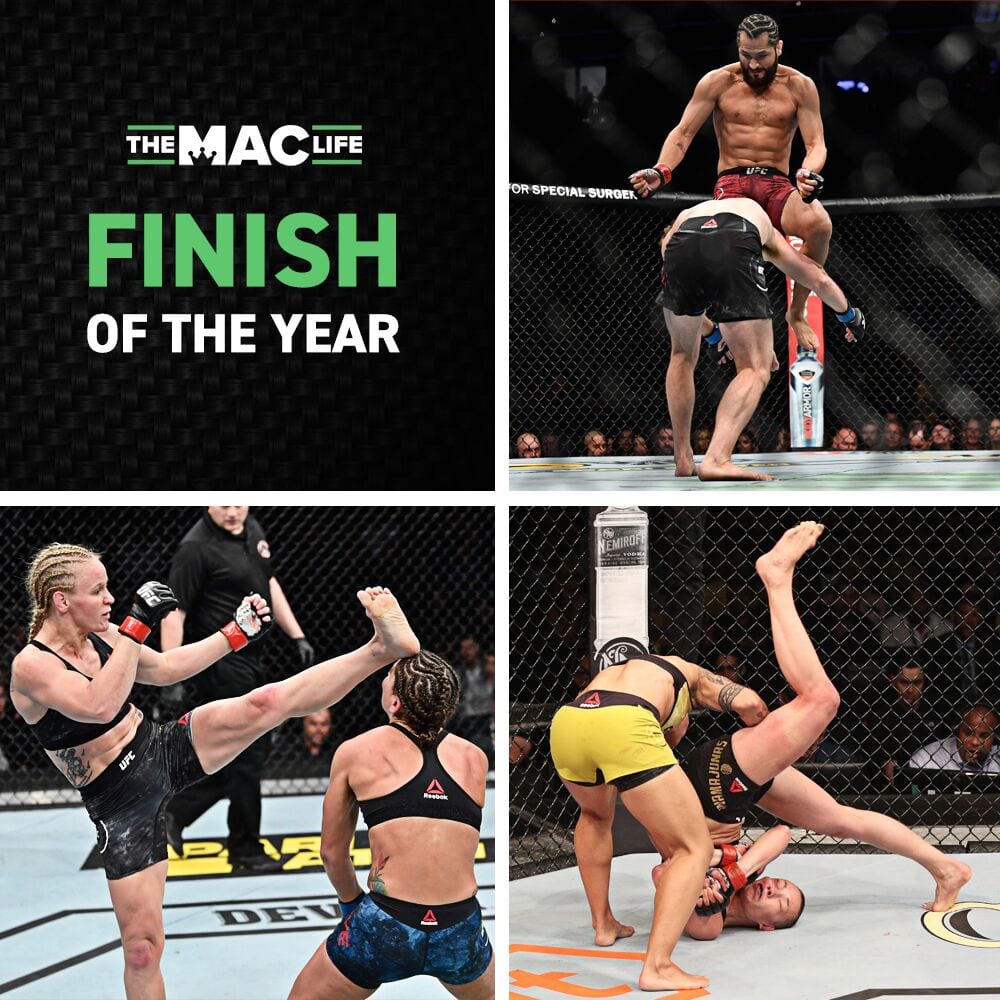 This year has seen a number of impressive contests inside the Octagon — and with them some awe-inspiring finishes.
Whether it be knockouts or submissions, the world of mixed martial arts has given highlight reels plenty to work with in 2019, and to celebrate, we're taking a look back at a few of the best ones.
Jorge Masvidal knocks out Ben Askren
This one is the most obvious.
When Masvidal and Askren faced off across from each other, no one quite knew what was going to happen. The pair had been insulting each other for weeks, with Askren getting under Masvidal's skin with consistent taunts about his ability, while Masvidal quietly seethed over Askren's sudden popularity.
In the fight, there seemed two most likely outcomes. Either Askren could get a hold of his rival and drag him into the wrestling for fifteen minutes, or Masvidal could avoid takedowns and land decent striking combinations.
Instead, Masvidal decided to just get things done early.
He flew across the cage, landing a picture perfect flying knee that had Askren's body stiffened up.
Valentina Shevchenko vs. Jessica Eye
Everyone knew Jessica Eye had her work cut out for her when she fought UFC flyweight champion Valentina Shevchenko — and some even predicted the contest would serve as an opportunity to get a spectacular finish onto her record.
In the end, that's exactly what happened.
Shevchenko proved to be strong enough to shirk any challenge that came from Eye's direction, and in the second round she landed a huge head kick that sounded like a bat hitting a ball. Eye was out cold before she hit the canvas.
The last finish on our list was perhaps the most unexpected and most violent.
It certainly left fans most concerned.
When Rose Namajunas met challenger Jessica Andrade in Brazil, she came out and utterly dominated the contest from the off, with Andrade unable to close the distance and answer the peppering shots the champion was landing.
The fight looked like it was another defence for the champion, but when she did manage to get a hold of Namajunas, however, Andrade made it count.
Andrade launched Namajunas through the air and slammed her down onto her head, rendering her unconscious instantly. Out of nowhere, Andrade was the new champion and fans were left wondering if Namajunas was going to be okay.
In actuality, Namajunas was fine, and even said the loss took the responsibility of being champion off her shoulders and allowed her to readjust some things in her life.
–
Comments
comments