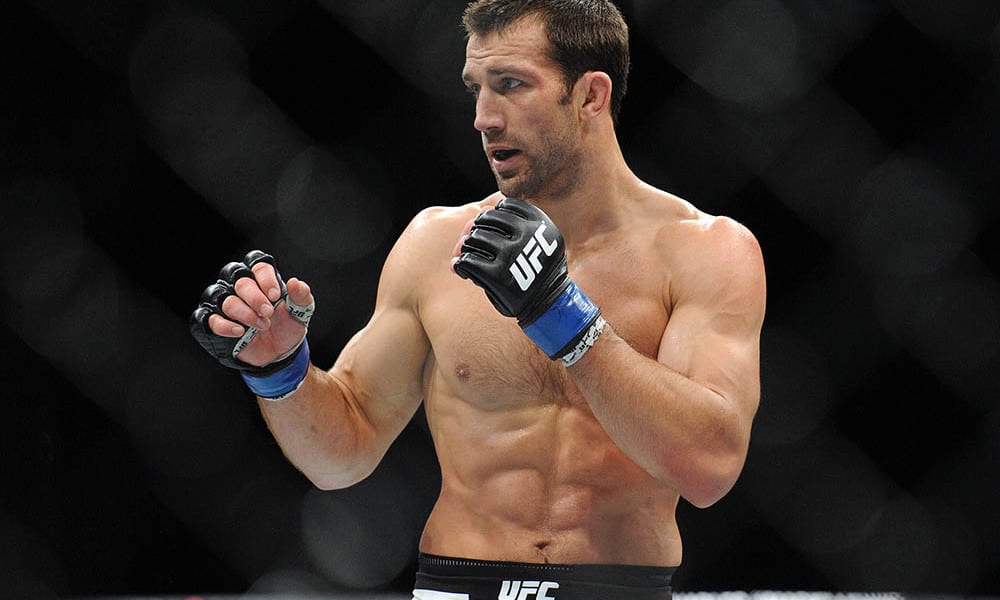 It might seem unusual to some but in the six or so years since Luke Rockhold viciously seized the UFC middleweight title from Chris Weidman, he has won just one fight — a 2017 victory over David Branch — and has competed just three times.
Rockhold's relative inactivity can be put down to a series of unfortunate injuries as well as, perhaps, a desire to only fight top competition, or to find opponents who can light his competitive fires. And as the now 37-year-old plots his return to the cage, he may well have identified an opponent who does just that.
"It's a guy that I don't like, and I think disrespects the sport and motivates me to f*cking correct it," Rockhold said of former middleweight title challenger Paulo Costa, taking aim at the Brazilian who missed weight ahead of his last fight against Marvin Vettori to Submission Radio.
"It's an option, it's a very viable option," Rockhold said. "So, as long as terms are met, you know, we could have a dance. I'm not here to fight f*cking cheaters. So, if the weight is met, unless too much wine is consumed, you never know. Weight has to be met, weight has to be met. There's too many f*cking weak-ass people trying to get advantages upon the game. And I've lost, I've killed myself to make weight and do things right. And can't say the same for the rest of them."
"It's a guy that's obviously top-ranked somehow, some way, when he can't even make weight. So, typically if anything he should be ranked in the 205-pound division, right? I just don't care for the guy. I tell you that, I don't care for the guy. And I think it's a fun fight. I think I can go show him the door.
"I don't hate it, I don't hate it. Obviously it's about selling tickets. And if you can go out there and put a statement and a staple on the fight on a big top five fight, it speaks volumes. So, I like it. Going in there and making a statement can put me in a very nice little spot."
And as Rockhold targets what would be his first Octagon outing since a 2019 KO defeat to Jan Blachowicz in the light heavyweifgt division, he admitted that last weekend's world title fight between Israel Adesanya and Robert Whittaker got his competitive fires burning.
"I think [Whittaker] could have easily won the fight. Izzy could have won the fight. It could have gone either way," he said. "But I think two champs going at it, and the boys are as good as they've come in the last decade. So, all the credit to both of them.
"It's exciting. Obviously, you think about coming back and I'm getting that feel. So, it gets your blood pumping, makes you feel good. I like seeing the styles and how things are going in the sport. Those two guys get me — I think they're the cream of the crop for sure. There's not many other people that can contend. Obviously Vettori's a tough guy. I don't know if he's as fun to watch. I like the creativeness of those two. And that's the sh*t that gets me excited."
Comments
comments