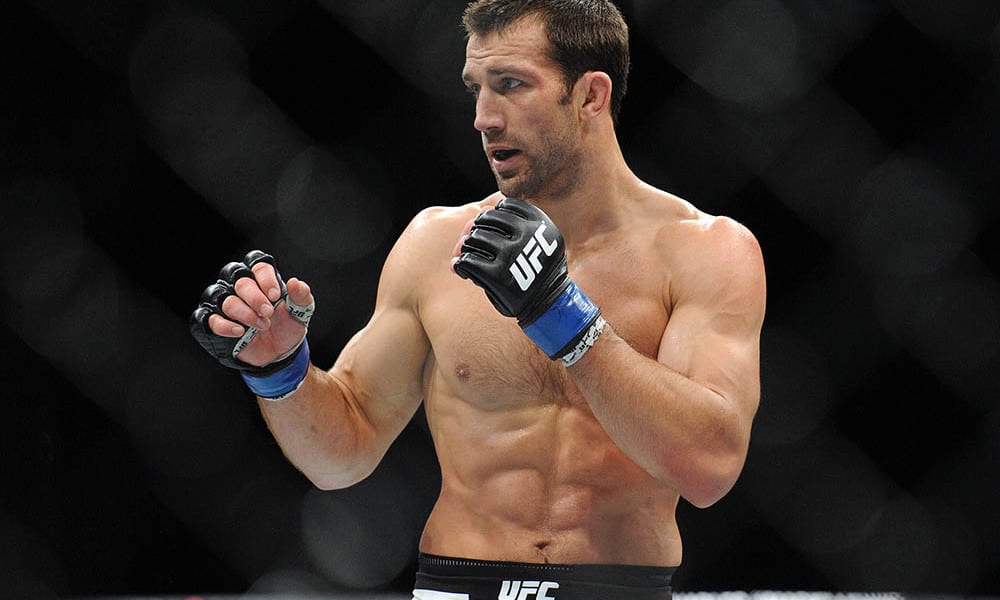 Luke Rockhold has often found some rather unconventional methods of trash talk to sling at his opponents and his upcoming opponent Sean Strickland certainly hasn't escaped it.
Rockhold will take on his first test in well over two years in November when he takes on the surging middleweight contender Strickland in a fight in which Rockhold will attempt to correct a skid which has seen the one-time UFC middleweight champion lose three of his last four fights.
And speaking to Ariel Helwani on the MMA Hour, Rockhold admits that he doesn't quite care for Strickland and is looking forward to returning to the win column for the first time since a September 2017 win against David Branch.
"I've grown to not liking the kid quite a bit, so that just adds a little more too it I think, more interest," Rockhold said. "I want to shut this kid down and shut his mouth and put him away for good. Put him where he belongs back in the trailer park.
"I just don't like him, man," Rockhold continued "He's got a bad attitude. He's that guy in the gym who just no one likes him. The worst energy you've ever felt. Like, I didn't like him at first but I was hung over. I think the first time he walked into the gym, I was hung over and I was beat up and was just watching the guy run around the gym bark and talk and just saying the dumbest sh*t, and just not really — [he's] not a good person. Just kind of like just trying to put off everybody and just not care for anybody in the gym, so I got kind of frustrated just listening to him talk. I'm like, this kid's a f*cking idiot.
"I was like, 'Maybe I will — I'll put the gloves on and I'll go spar him,' so I worked with him one time. So that's the only encounter I really have with him."
Rockhold also took umbrage with a recent Strickland statement in which he said that he would like to kill an opponent during a fight.
"Him saying that he wants to kill people in the ring, like, 'It would be cool if I killed a guy' — what the f*ck are you talking about, dude?" Rockhold said. "Those are the people who need to die themselves. Those are the people. And he wants to talk about coming in the parking lot and coming after me?
"I didn't say anything really about you, but then you want to just come in the parking lot [and threaten me]? What did he say, a misdemeanor or some sh*t? Motherf*cker, you come at me, you touch me in the parking lot, I'll be the one in jail, I promise you that, and you'll be the one people will have to question if you're f*cking alive."
But Rockhold is also under no illusions as to the task that awaits him in New York City in November.
"This is a real fight. The kid's tough. There's no build-ups [to move slowly up the ladder at middleweight]. This is it, this is now. Of course, I'm not here for one fight. I'm here to go for it. I'm here to go for f*cking Izzy [Adesanya], I'm here to go for the gold. And that's what I want and that's what I'm here for. So if Strickland is the f*cking path, let's take this b*tch out."
Comments
comments