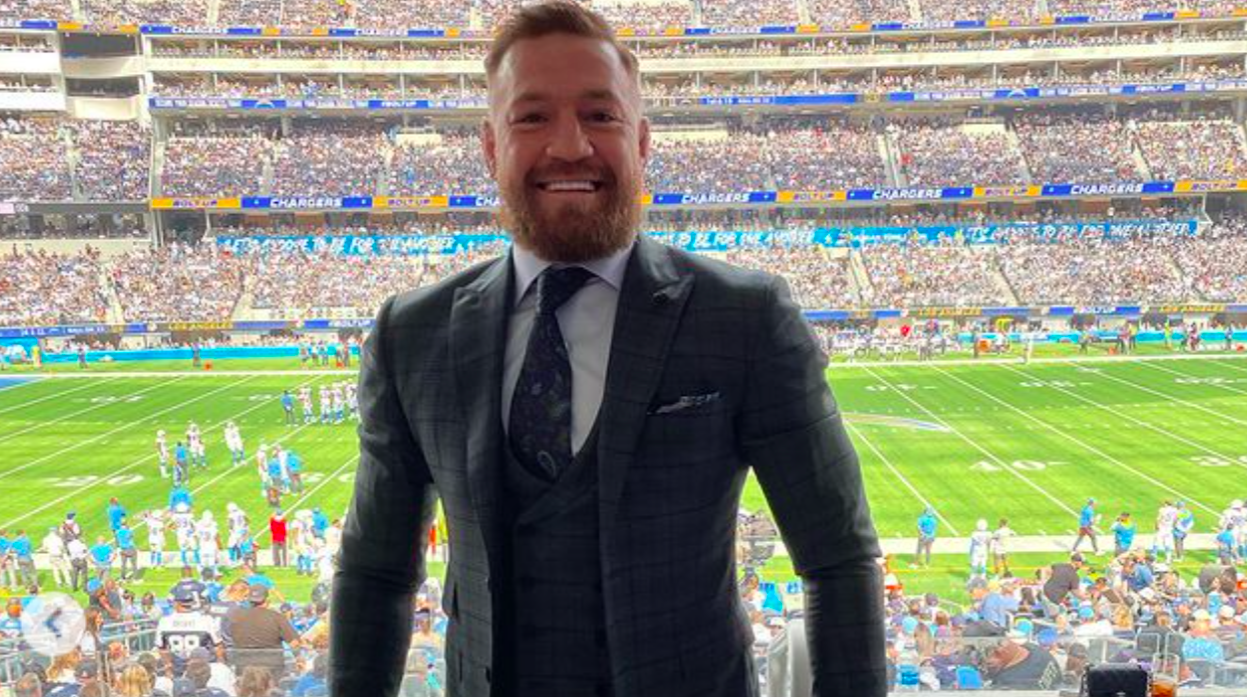 If you were to look at a compilation of NFL touchdowns from the last couple of years you would see that Conor McGregor's influence is being felt even on the gridiron.
The Dubliner's infamous 'Billi Strut' celebration has been adopted by countless NFL players throughout the last few seasons, with McGregor having previously been invited to the Cowboys Stadium in Dallas on the request of team owner Jerry Jones — and at Sunday's game between the Los Angeles Chargers and the Cowboys, which took place at the newly-opened SoFi Stadium in Inglewood, California the two renewed acquaintances along with music superstar Post Malone, a noted Cowboys fan.
View this post on Instagram

"An honour for myself and the @tidlsport team to be welcomed by the LA Chargers for the first game in their new stadium. Incredible atmosphere!" wrote McGregor on Twitter along with a selection of photographs from the occasion.
McGregor also received a gift from the Cowboys when he was presented with an official team jersey bearing the number 12 and the name 'Proper'.
View this post on Instagram
McGregor's attendance was also heralded by Charlotte J. Anderson, the executive vice president and chief brand officer for the Cowboys, who shared a "knockout celebration selfie" featuring McGregor, Post Malone and Cowboys owner Jerry Jones.
WOW!! Now this is a knockout celebration selfie! Cowboys VICTORY!!! @PostMalone @TheNotoriousMMA @dallascowboys #celebrationselfie pic.twitter.com/SEM8mV04ss

— Charlotte J Anderson (@cjonescowboys) September 19, 2021
Victory party with Cowboys owner Jerry Jones with @TheNotoriousMMA @PostMalone pic.twitter.com/JJ80pp4c5K

— Clarence Hill Jr (@clarencehilljr) September 20, 2021
And the smiles above come as the Cowboys put a dampener on the Chargers' celebrations, winning the game by a score of 20-17.
Comments
comments