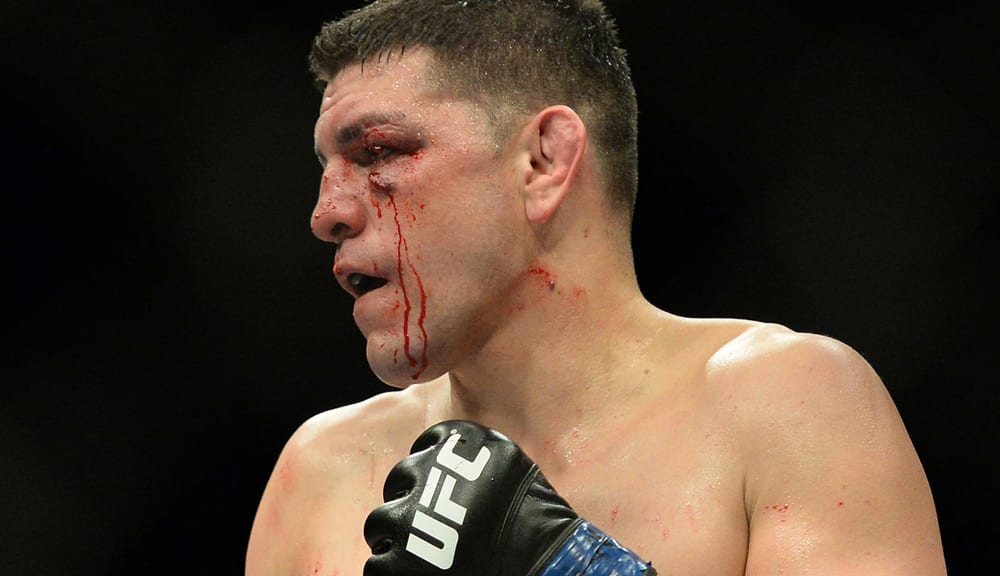 17 years ago, Nick Diaz earned a second round stoppage against Robbie Lawler in a fight which was noted for the sheer amount of talking that Stockton man did en route to his victory, but this time Diaz says he will be keeping his mouth shut in their rematch this Saturday night.
Diaz will fight for the first time in more than six years at UFC 266 with much of the mixed martial arts community focused on exactly what he will look like as he ends his extended hiatus from the ring — but speaking in the UFC's 'Countdown' show, Diaz says that he's there to fight not talk.
"I'm not somebody who's good with words," Diaz said in the video. "Just the stress of being able to say the right thing, that was kind of a price I had to pay. Just doing that sort of thing [promotion] non-stop, I'd rather just be out there fighting.
"People were really taking shots at me and trying to take me out in some sort of way before I go in there. It's hard for me to show up in the middle of training and going back and forth. And I feel like the world is kind of hammering me so hard, making it like a fair fight … I always walked out there thinking 'What am I doing, I can't believe I'm doing this again. I'm like 'This is not fair!'"
Diaz remembers his first fight with Lawler, which came at a point in which 'Ruthless' was in the midst of a surge of wins and impressive performances.
"It was like there was no way I was gonna win and everyone was like 'Oh you're fighting Robbie Lawler?'" Diaz said. "So when I went out there I just did what I do and I spooked him.
"I grew up in a really hard town," Diaz explained. "The people I grew up with they were always fighting. My brother was getting into gang fights and fights on the street. I got stabbed. I had a mentality from just getting roughed around as a kid and just put through a lot. I thought that was going on everywhere but it was really just the school that I was at. So when I went out there to fight in front of an audience, they had never seen anything like that and I didn't know that I was doing anything different. But I really had an advantage because of that mentality."
This time though, the veteran Diaz says that things will be different.
"I'm not going out there to call him names or, y'know, I'm going to be a lot more sportsmanlike, I think, out there," Nick said. "But that's not what won me the fight last time. That surprised him a little bit, but I would have won the fight anyways."
–
Comments
comments