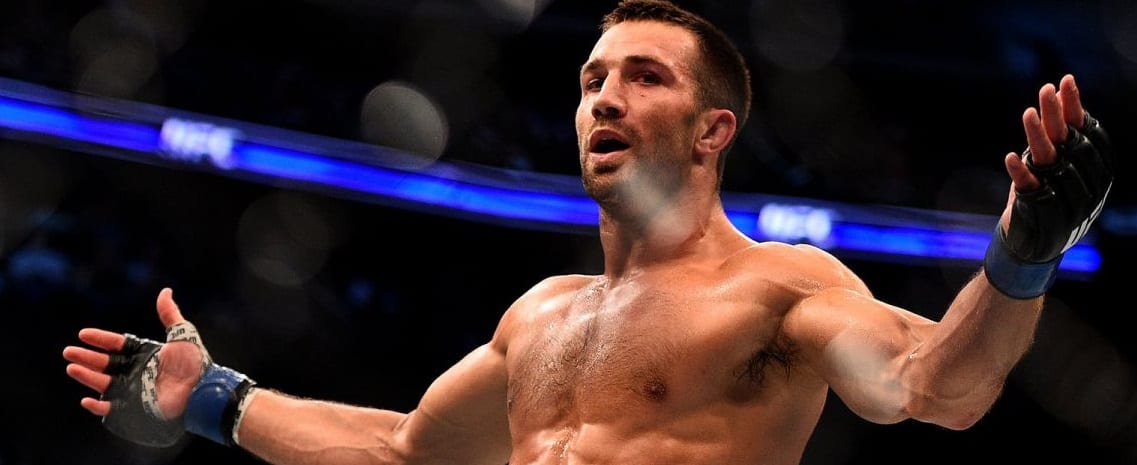 Luke Rockhold commends the UFC's anti-doping partner USADA for the work they've done since entering the world of mixed martial arts as all year round testers. It's just what they've done in the past few months that he's starting to find issues with.
It all started with Brock Lesnar stepping back into the Octagon at UFC 226, with evident intentions of facing Daniel Cormier for the UFC heavyweight championship as soon as he's eligible. Lesnar is currently serving a suspension for banned substances after failing a USADA test around UFC 200.
For Rockhold (and a few others), Lesnar's ability to compete again — particularly for world title gold — when his reputation with performance enhancers isn't blemish free. And according to Cormier's teammate, it's all a sign that USADA is starting to compromise their own mission.
Maybe, he says, after some outside influence.
"This sport is starting to get a little jokey," Rockhold said, speaking with MMAJunkie. "I'm just sick of watching Brock, watching Jon [Jones] – when you get down to real business, these guys should be suspended for a long time. People are learning how to cheat the system. USADA is owned by the UFC.
"I like fighting clean. I've always fought clean, and I want to fight clean people. I want to fight fair. I want a fair playing field. USADA's got to step their game up and be what they were in the beginning. In the beginning, it seemed like they were doing their job. Now it seems like they're owned. It's sad to see, but hopefully it can correct itself and we can get on the right path. I'm sick of it all, but I love it all at the same time."
Comments
comments