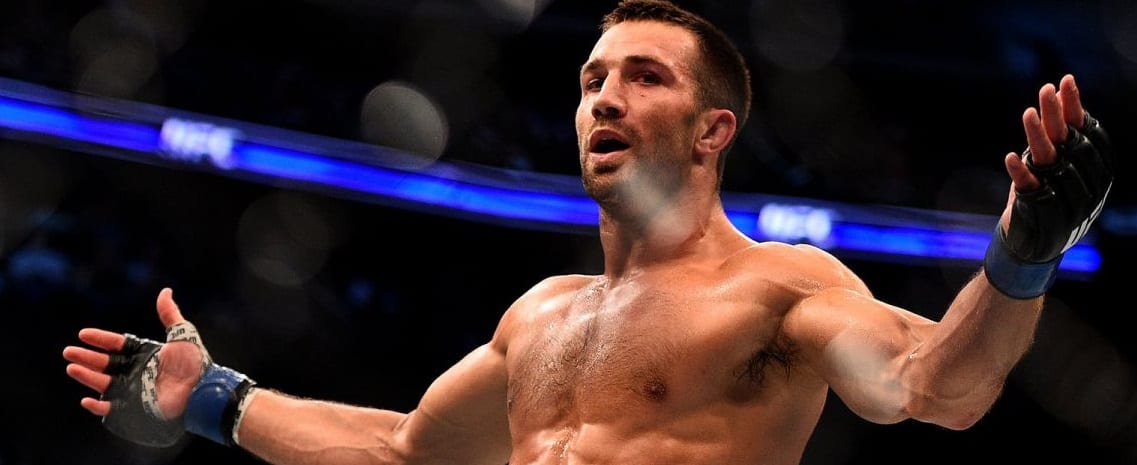 When Luke Rockhold called out Fabricio Werdum for a heavyweight fight, the main reaction from fans was a momentary pause, a shrug and then acceptance.
Rockhold recently made the pitch for a fight against the former heavyweight champion on UFC on FOX, claiming the two had a long standing issue stemming from years ago. And while Werdum himself seems less than enthused — instead appearing to favour waiting on the sidelines until a suitable heavyweight bout is offered, Rockhold has started training with a date in mind.
"I'm pretty ready [for a return] at this point," Rockhold said, speaking with FloCombat. "We've looked at the dates. July 8, International Fight Week. We're almost as good as set. The only problem right now is that the opponents are kind of at a minimum. Everyone in my weight class in the top 10 is matched up. That's why I threw the option out there of the Fabricio Werdum fight.
"If they want to go down this route and they want to sell fights, I like creating interest. I like making fights for the fans. I guarantee we could have some fun with that fight. I think a lot of people would be interested in seeing that matchup."
But despite any interest created, Rockhold isn't too sure the Brazilian will be standing on the other side of the cage come July.
"We'll see. I think he's bitching out," Rockhold said. "I'm just kind of waiting around, trying to find the right opportunity to get back in there, but I think July 8 is our date. I'm into full training now, kicking full-steam ahead. I'm hungry to get back in there and International Fight Week is a beautiful stage to do it on."
Comments
comments