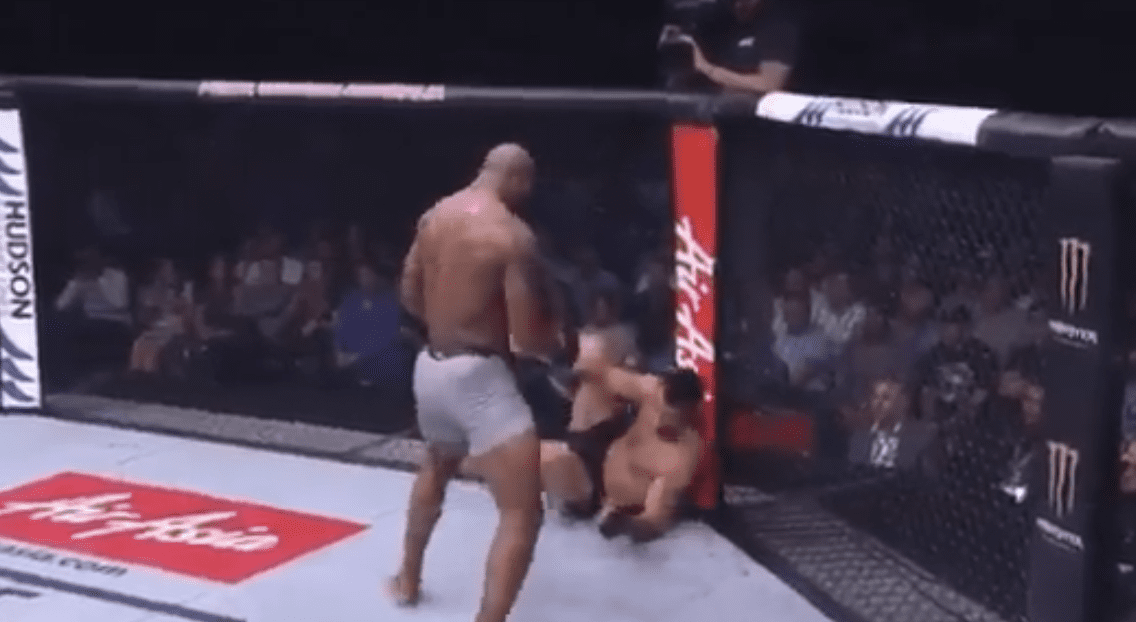 On Saturday Luke Rockhold came up short in his quest to claim the interim UFC middleweight title, losing via third round TKO to Yoel Romero in the main event of the UFC's maiden event in Perth, Australia.
The match-up between the two top contenders at 185-pounds was a tight affair until Romero, a 2000 Olympic silver medalist in freestyle wrestling, connected with a left hook in the third round, finishing the fight with strikes to his prone opponent against the cage in a moment eerily similar to the defeat Rockhold suffered to Michael Bisping 18 months ago in which he lost the undisputed middleweight title.
In this type of situation, a loss at the highest level of the sport, one could forgive Rockhold for not exactly wishing to heap praise of his opponent in the aftermath of a main event defeat but, much to his credit, Rockhold was in magnanimous form after the fight.
Rockhold was absent from the post-fight press conference in Perth on Saturday but he did take to social media to issue words of congratulations to Romero.
Respect to Yoel that man is made of steel.

— Luke Rockhold (@LukeRockhold) February 11, 2018
Rockhold was originally scheduled to face current middleweight champion Robert Whittaker in the main event but complications from a serious staph infection caused Whittaker's withdrawal from the bout. The replacement bout on Saturday was initially billed as an interim title match-up but as a result of Romero's failure to make weight, Rockhold was the only of the two eligible to claim the gold.
Romero's win, Dana White says, guarantees him a shot at the undisputed title once Whittaker returns to fitness regardless of his failure to make weight on Friday.
Comments
comments