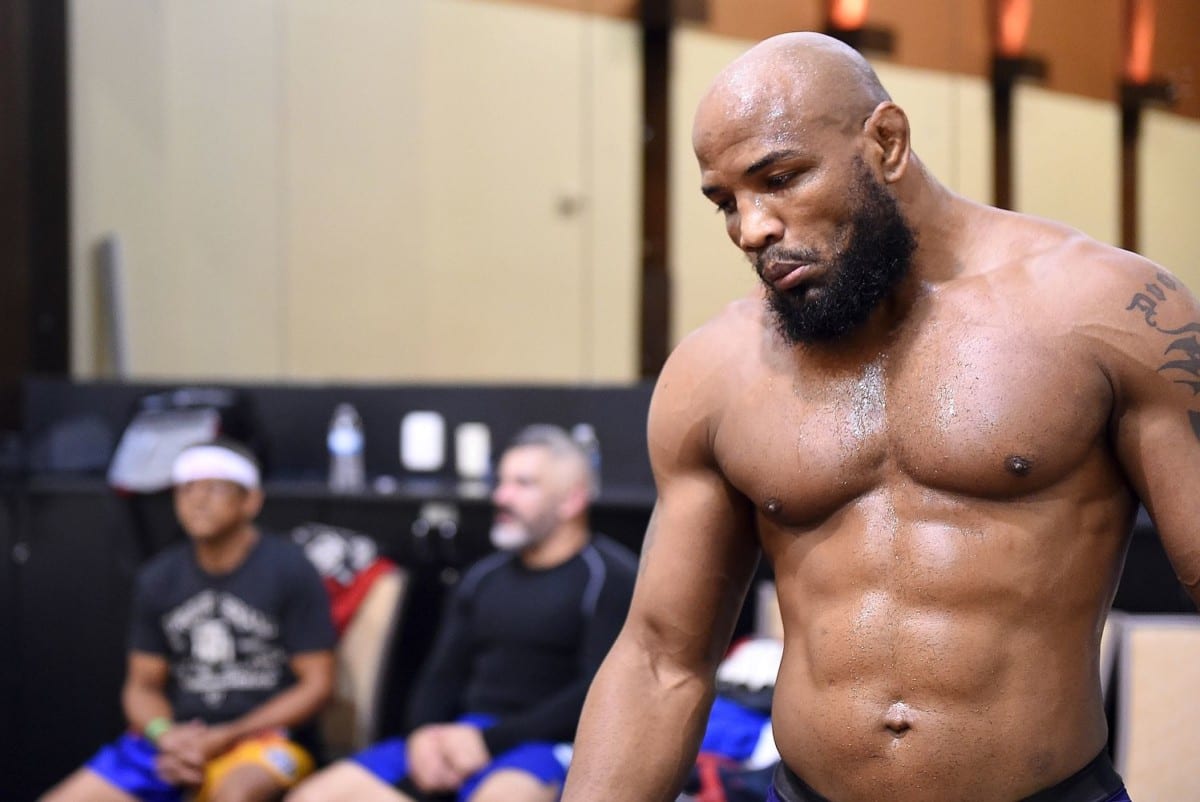 It's one thing to earn a big knockout victory, it's another to do so while nursing a serious injury. That, however, looks to be exactly what Yoel Romero did at UFC 221.
Romero believes his leg was in actual fact broken during the first round of the main event, after a couple of leg kicks from Rockhold. It's worth noting that almost immediately after he won the contest, Romero was given a stool to sit on, and was visibly uncomfortable walking out.
Reports followed that a checked kick had damaged his shin, and Romero had been taken to the hospital for further evaluation. A short time later, further news emerged that Romero believed he'd in reality broken it during the first frame, and was forced to fight on for two rounds before earning his KO victory in the third.
"I think in the first round I took two kicks, and I'm pretty sure I broke my leg," Romero said, speaking via an interpreter on UFC on FOX.
.@YoelRomeroMMA confirms that he has a broken leg from kicks by @LukeRockhold after his win at #UFC221 https://t.co/35ZFJbKj5j

— FOX Sports: UFC (@UFCONFOX) February 11, 2018
Update: Romero's manager has taken to social media and revealed the injury is not as bad as initially feared. 
With @YoelRomeroMMA in the hospital. Leg is fine people couple weeks and he will be good to go

— Ibrahim Kawa (@Abraham_kawa) February 11, 2018
–
Comments
comments