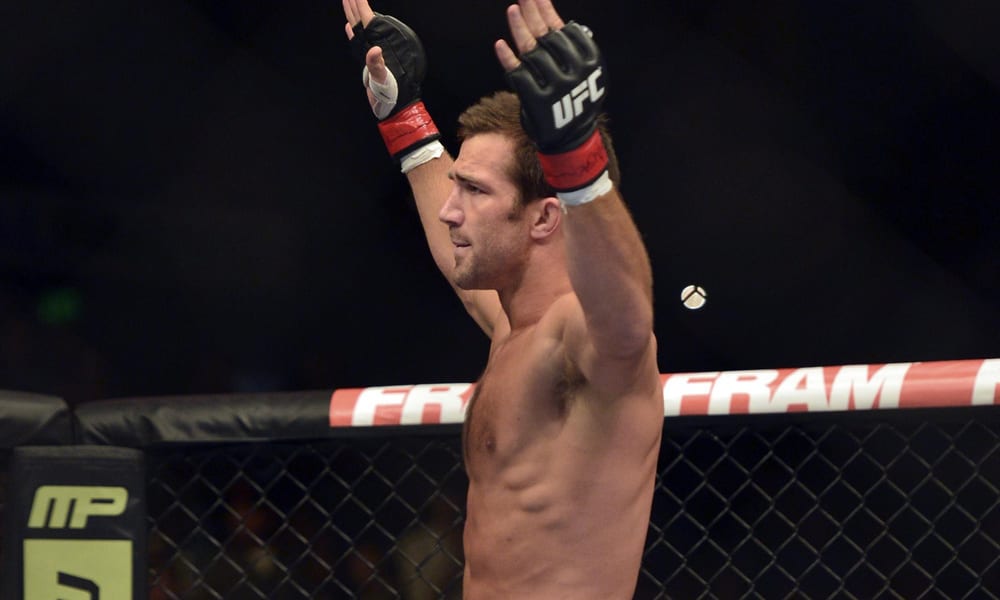 After his last fight with Yoel Romero, Luke Rockhold was all set on moving up to 205-pounds and leaving the middleweight behind him.
A fresh start in a new division with no drastic weight cut to worry about, it seemed an opportunity for the former champion to reinvent himself and get back on the horse after a rough couple of years. Instead, it was announced he'd be rematching Chris Weidman — the man whom he beat for the title in 2015 — at UFC 230 in New York.
While it's a fun contest for fans to revisit, it did beg the question as to why Rockhold took a fight at the weight he'd swore he'd leave behind.
"Simple enough, it's a big fight in a big arena," Rockhold said, speaking with Submission Radio. "It's a place I've always wanted to go and a perfect match-up. It's a very fitting situation. It's something that gets me up, gets me excited, and makes me want to drop that weight. And there's a hold up. There's a hold up in the [light heavyweight] division. Obviously I'm very close to 'DC' and I know his standing, where he's going and what's going on right now. So there's a lot of things that need to be cleared up before I make that move and run up on the light heavyweights.
"It's Weidman at Madison Square Garden. He's an incredible fighter, man. He put away Kelvin Gastelum. People want to discredit Weidman because he's had a couple of rough fights since we encountered but he showed up. You're only as good as your last fight, they say, and he showed up and put Gastelum away like nobody else has. He's very relevant in the division. He's No. 3 in the world so going in an putting him away again speaks volumes."
Weidman and Rockhold have an interesting history.
As the two dominant middleweights during 2015, the pair were constantly linked together, at first in friendly fashion and then with a more heated angle. Since Rockhold lost the belt to Michael Bisping, both he and Weidman have suffered mixed fortunes, with younger men such as Robert Whittaker and Kelvin Gastelum taking up the top tier of 185-pounds.
According to Rockhold, all the outside context is irrelevant. His bout at UFC 230 is to prove once and for all who the better man is.
"It's time to end this thing," Rockhold said. "We were supposed to have that rematch after the first fight. He thought certain ways about it and it's time to silence everything, everybody. There was nothing else happening but me dominating that fight and I'm gonna go out there and prove that. Spinning heel-kick, whatever the fuck you guys want to talk about, it doesn't fucking matter. I'm gonna go out there and I'm gonna put an end to this thing. I'm gonna put a stamp on it.
"I'm coming to win the fucking fight. I'm coming to put him away. I'm gonna leave no doubt. People who doubt me, I'm gonna go out there and show myself. Every fight is different. There's complications in fights, I'm gonna go out there and prove myself as the top middleweight in the world."
Comments
comments