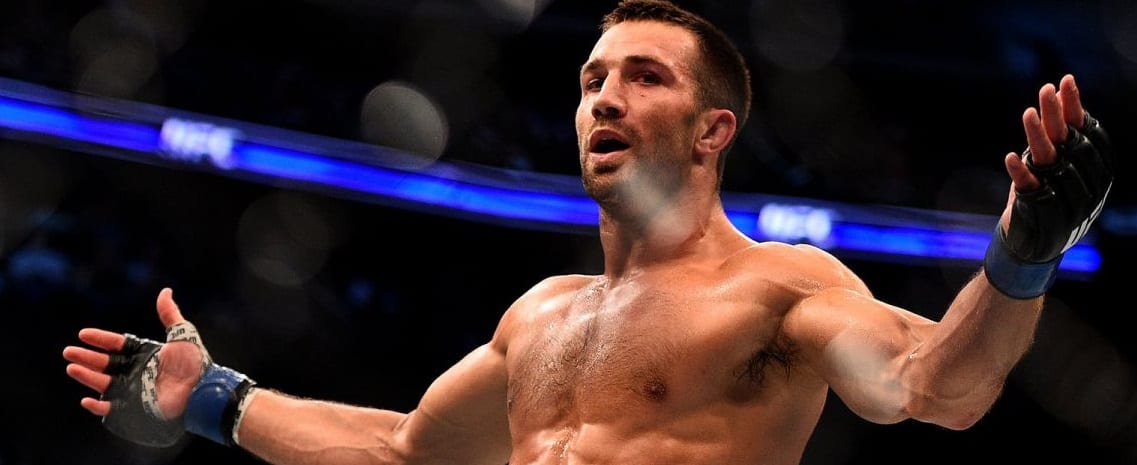 Luke Rockhold believes Jon Jones is doing his best to avoid moving to heavyweight to fight old rival Daniel Cormier, and instead is attempting to coax Cormier back down to 205-pounds.
Rockhold, who has trained alongside Cormier for years at AKA, thinks Jones is aware Cormier's body and skills transcend better to heavyweight than light heavyweight, and as such doesn't want to give any possible advantage.
"Jones doesn't want that fight," Rockhold said, speaking on MMAFighting's The MMA Hour, Monday. "Jones does not want to fight with DC at heavyweight. He doesn't want to give him any advantage. He's obviously doing what he can to build his confidence to fight at light heavyweight. We all know he's tested dirty twice in a row now. Three times? I don't know what it is, picograms, or whatever the hell they are. He's obviously compensating trying to do something to build himself up."
Cormier is currently the UFC heavyweight champion, having relinquished his light heavyweight title ahead of Jones' comeback at UFC 232 so as to avoid being stripped by the promotion. According to Rockhold, if Jones avoided weight cutting, he'd be in the same division as Cormier currently is.
"DC at heavyweight is a much more dangerous fighter," Rockhold said. "He's looser, he's moving people. I've seen him in the gym. Jones picked his words wisely on the mic [at UFC 232] trying to bait DC to come back down and manipulate him back down to light heavyweight. Jones walked around 240, DC walks around at 240. Fight where you are."
=
Comments
comments