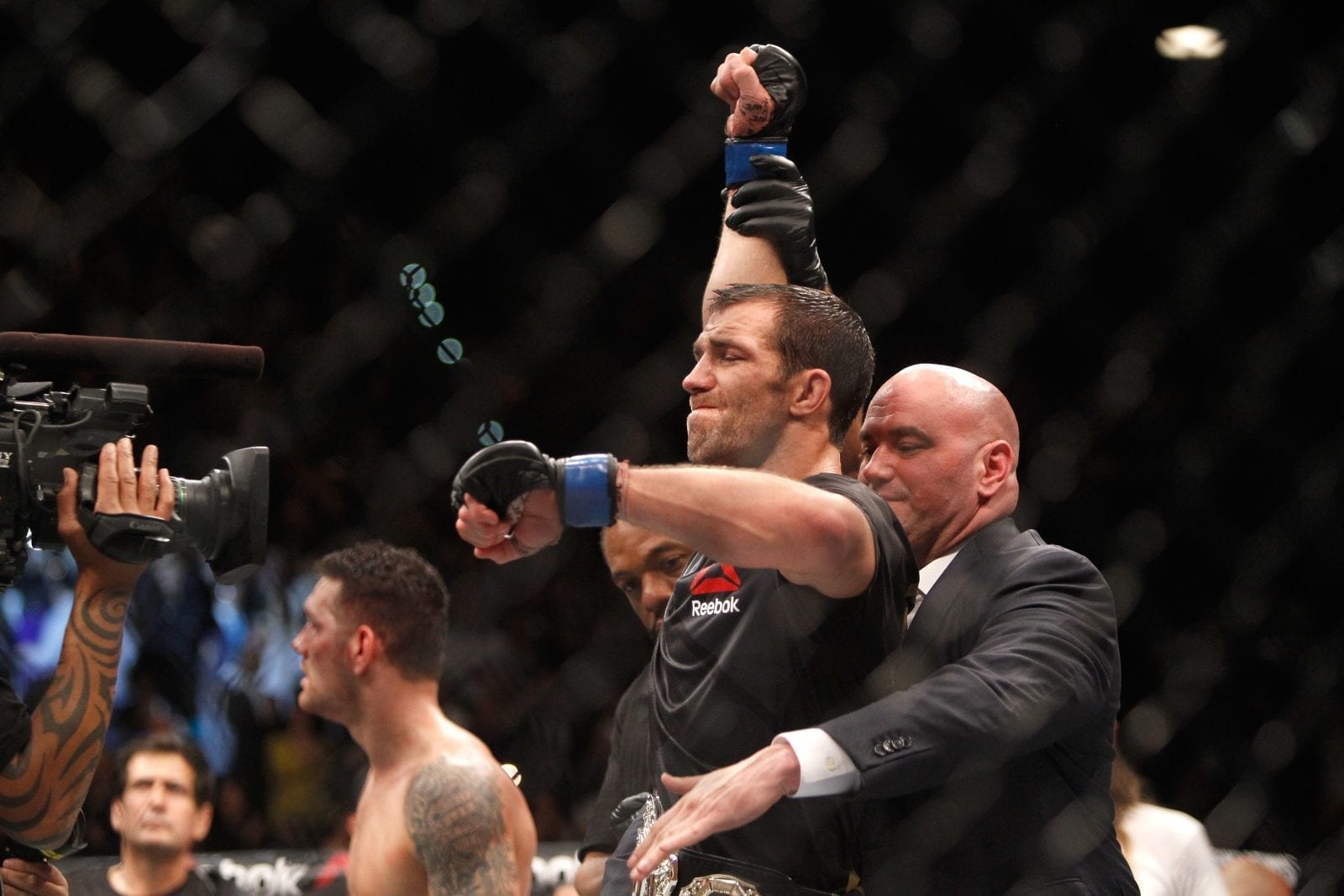 Luke Rockhold and Dana White's little back and forth doesn't seem to be over yet.
After Rockhold had made calls for other UFC middleweight's to 'protest' the UFC's decision to put Georges St-Pierre in a title fight against Michael Bisping, UFC president Dana White made a point to address the former champion following UFC 211 on Saturday.
"There's a lot of guys talking about 'deserve'.. nobody deserves anything," White said. "You've got to earn it here. You've got Rockhold screaming right now 'I deserve this'. You just got knocked out in the first round. You've got to come back and earn it.
"The guy just got knocked out in the first round by Michael Bisping and he thinks he deserves this and he deserves that. You earn it. You want to come back and you want to fight for the title? Get back in here and earn it. That's it.
"Nobody here deserves anything. You earn it," White said. "You want the next shot at the title. You come out and you earn it. Just because you're ranked No. 2, 3, 1, or whatever, things don't line up that way all the time."
Unsurprisingly, the comments got Rockhold's attention who took to his social media to address White's response.
@danawhite I never said I deserved a title shot. I said we (middleweights) deserve clarity. We deserve something to fight for.

— Luke Rockhold (@LukeRockhold) May 16, 2017
@danawhite "You have to earn your way in this company"? Tell me how did GSP earn a middleweight title shot? Think before you run your mouth

— Luke Rockhold (@LukeRockhold) May 16, 2017
While most people would assume that's where the story ends, Dana White himself had other ideas, and later shot back with his own message.
@LukeRockhold pic.twitter.com/3buw7twqEv

— Dana White (@danawhite) May 16, 2017
"Stick to fighting and leave the matchmaking to us," White's comment read.
Rockhold is currently unbooked in a fight after withdrawing from a bout against Ronaldo 'Jacare' Souza with an injury. He is back training and awaiting to be booked.
Comments
comments