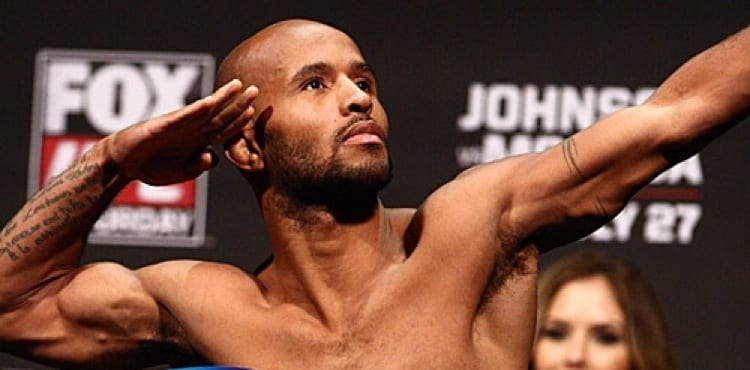 Demetrious Johnson occupies an interesting space in the world of mixed martial arts at the moment.
The UFC flyweight champion's win over Wilson Reis recently established him as a shared title defence record holder alongside Anderson Silva, as well as put him atop of many pound for pound lists. But, while the plaudits are coming his way thick and fast, there are still plenty of people who are waiting before embracing the champion.
One common thread amongst those who want to see more from Johnson is a desire to see him move up to bantamweight and face contenders there, citing a lack of real challenges at 125-pounds. And, in a wide-ranging interview with ESPN.com, Johnson shared his frustrations regarding fans who request as such.
"I think a lot of people don't like to see someone succeed," Johnson said. "They want to see someone go through adversity. But what those people don't understand is that I have been through adversity. I have been in trouble during a fight and pushed through.
"Yes, I have also had fights where I have put on a clinic. I guess people want to see me in more conflict, but I'm not going to put myself into that conflict unless I'm compensated more. You get concussed more fighting a bigger man. There are dangers that come with the bigger body. I could tear my labrum. I have no problem going up, but if I'm going to possibly take years off my life and career, I need to be well-compensated.
"I do feel offended when they're like, "Oh, you need to go up a weight class. You have no competition." Why are you trying to take something away that I've worked so hard for? I would never go up to Usain Bolt … and say, "You need to run the 400-meter because you're just going to win the 100-meter anyway, and it's not fun to watch you anymore."
It's the point of money that Johnson points to as the largest obstacle in front of a move to 135-pounds. While events headlined by Johnson have done less than fantastic numbers, the champion feels that as one of the most talented individuals in the sport, he deserves to be compensated regardless of traffic he brings the UFC — a company notorious for preferring those who draw attention.
"There is not another sport in the world where you can be the best at it but not get paid the best," Johnson said. "I never wanted to say this before, but I don't care anymore, and it's just facts: When CM Punk signed with the UFC, people asked me how I felt about it, and I said, "CM Punk will probably make more money than I do on his very first fight." And he did. I think his payout was $500,000.
"I have nothing against CM Punk, but if you look at the sheer nonsense of that, it doesn't make sense. I know you have to look at the business standpoint, that he's going to sell a lot of tickets, but he can't fight! That's why I've said the UFC should just try to sign that "Cash Me Ousside" girl, because she'll talk s— and probably outsell everybody."
Comments
comments