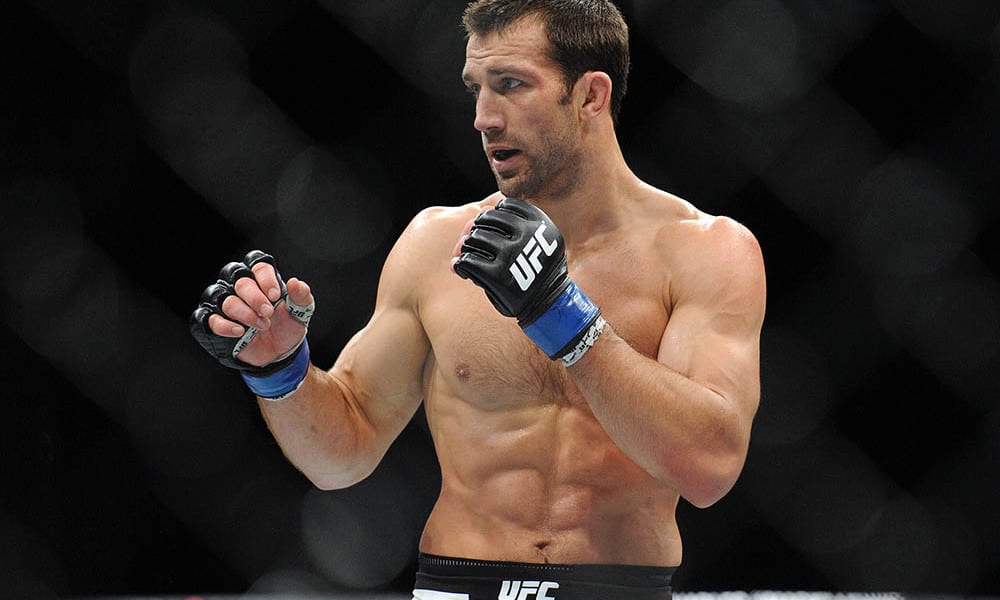 Luke Rockhold says he wants to return to fighting, but says he's having a little trouble getting sorted with a dance partner.
According to Rockhold, who wants to return to middleweight where he won his UFC world title, none of those ranked in the top ten are accepting a contest, and instead are avoiding a clash in the cage.
"It's really about someone who's gonna fight. I need to find a top ten guy who's ready to sack up and ready to fight," Rockhold said, speaking on Real Quick with Mike Swick. "There's already been multiple people in the top ten making excuses why they don't want to fight me. It's just like who the fuck are you to turn down the fight? Where's your entitlement and what you think you have."
In Rockhold's mind, while he might not have been the most active of late, his record at 185-pounds should still warrant him a position as a big-named opponent, which is why he's a little confused he's finding such an issue in getting matched-up.
"My last fight [at middleweight] is against Yoel Romero missing weight for a world title in fucking Perth, two and a half years ago. I left the rankings but I'm not really left the rankings," said Rockhold. "I'm still there just as much as I want to be, and everybody knows who I am and what I can do. I think everybody is just making excuses why they don't wanna fight me right now. We've been hunting down the list and trying to find something credible, something fun, something exciting. I'm not just going to fight anybody, I want something that gets me excited, gets the fans excited and has a little momentum. Something that makes somewhat sense.
"I want to come back in and do this thing right."
–
Comments
comments