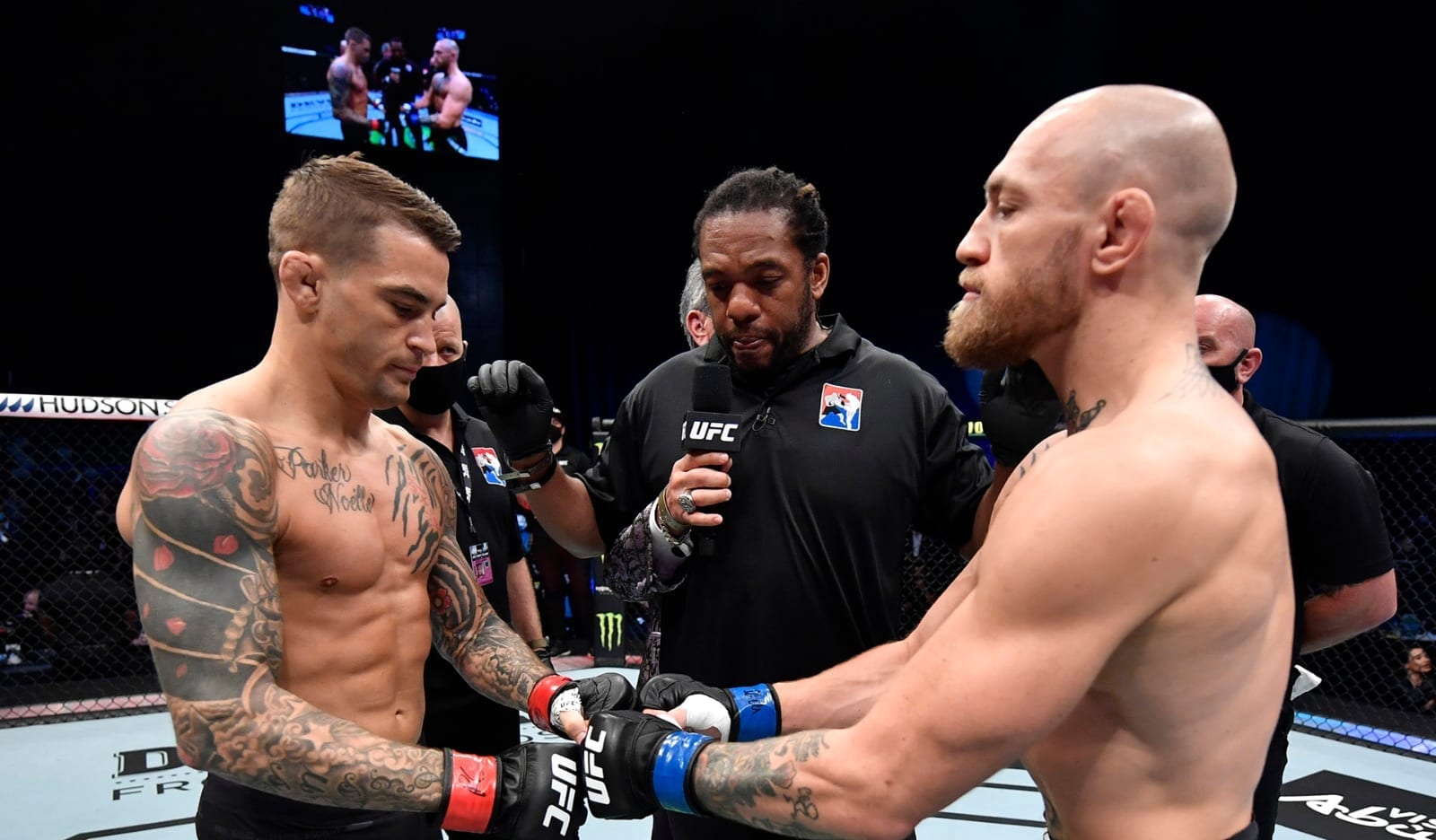 Mixed martial arts analyst Dan Hardy says that Conor McGregor's ability to diagnose problems and work to address them will be a crucial component in his July rematch with Dustin Poirier. 
The score between the two UFC lightweights currently stands at one apiece ahead of a rubber match on July 10 in Las Vegas and Hardy, himself a former UFC title challenger, says that there aren't many fighters better than McGregor at making the technical corrections which may be required to secure a win this summer.
"I think it's a very competitive fight. And the only reason that I'd lean slightly in McGregor's direction is that we've seen him regroup and change," said Hardy to Submission Radio.
"The changes, the shifts, the regrouping in Poirier's career has always been down to will and determination and 'I'm just gonna double my work rate and be twice as conditioned and be more aggressive.' Whereas McGregor, he's found technical solutions to problems. So, I can see him [adapting]. And you know that's burning in the back of his mind."
McGregor has a history of success in rematches. Just months after he was defeated by submission by Nate Diaz in 2016, McGregor upped the ante in the their rematch later this year and displayed a strategy which stifled the Californian en route to a five-round decision win.
And Hardy is of the opinion that McGregor will have put a similar plan into action in advance of the July rubber match.
"That's the kind of thing that eats away at him. And I can only imagine McGregor's got a thousand and one different ways to deal with Poirier. I still think it's very, very competitive but I'm leaning slightly towards McGregor, just based on how he approaches the game."
Comments
comments