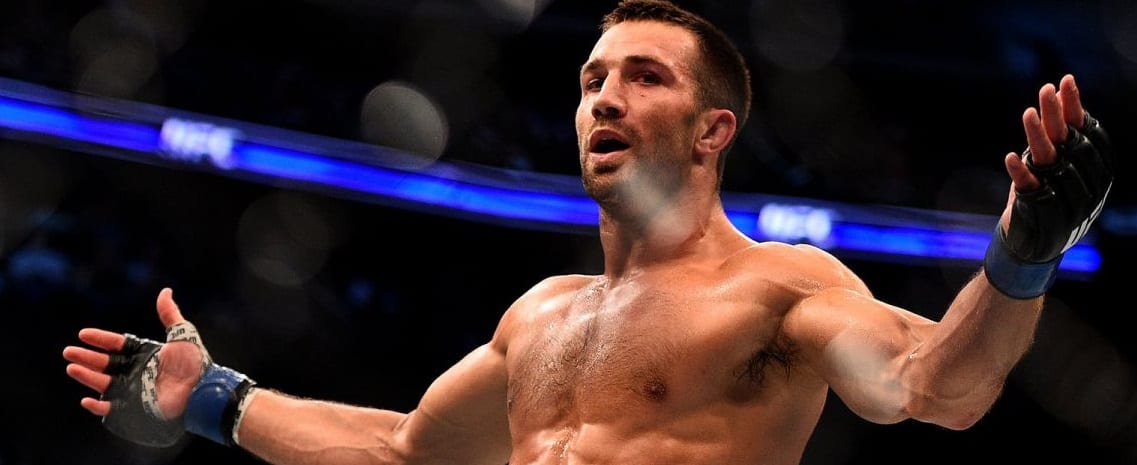 Luke Rockhold returned to the Octagon with an emphatic win at UFCPittsburgh tonight, after defeating David Branch in the second round.
The first had been a competitive affair, with Branch negating Rockhold's reach and winning the round in the eyes of most. However, when the two came out for the second, Rockhold did so with an intensity, dragging Branch to the mat and immediately gaining mount.
From then on, it was a foregone conclusion, with Branch unable to shift the former middleweight champion and eventually tapping to a number of strikes.
Ele está de volta! @LukeRockhold vence no #UFCPittsburgh pic.twitter.com/hvX2sqegBq

— UFC Brasil (@ufc_brasil) September 17, 2017
It was a welcome win for Rockhold, who hasn't been seen since his loss to new 185-pound champion Michael Bisping. After 15 months out of the cage, however, the Californian didn't appear to suffer from much ring rust, eventually overcoming the pressure from an enthusiastic Branch.
After the contest, Rockhold called for his rematch with Bisping, telling new contender (and the returning) Georges St-Pierre to pull out of his fight with the British champ.
While that might not happen, it's fair to say Rockhold went someway to earning his respect back in the middleweight division.
"GSP, you don't belong here. You're going to get crushed. You better back out." – @LukeRockhold#UFCPittsburgh pic.twitter.com/Oqv7FeuPIy

— UFC Canada (@UFC_CA) September 17, 2017
This bitch won't say my name 😂 come on mate, Don't be so bitter @LukeRockhold

— michael (@bisping) September 17, 2017
—
Comments
comments