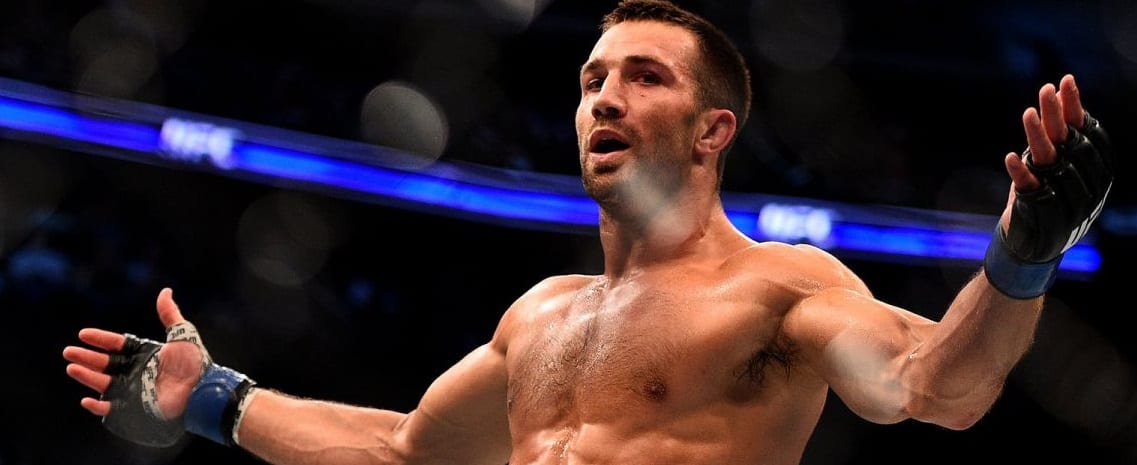 Luke Rockhold is ready to return to action, and he's got a few names in mind already.
The former middleweight champion recently announced his interest in fighting once again, and spoke to Submission Radio about who could be the first person he meets upon his comeback.
In Rockhold's mind, it's all about names that offer challenges or have a fan interest attached. Names, for instance, like Darren Till, Jack Hermansson, or Anderson Silva.
"There's Darren Till, there's the grappler the Norwegian kid, he looks good, Hermansson looks tough," Rockhold said. "I want somebody who means something and is a name, something meant to be. I left the division the number two-ranked middleweight in the world. So, they can say what they want because I'm unranked at the moment, but I can come back and reassert myself very quickly if I need to.
"Anderson [Silva] would be fun, but I don't think he wants anything of this sort. He called me out when he was in the UFC, and I called him out and he ran away, and then, you know, even at this point I don't think he still wants it. I've put that fight in the hands of their team and they've seemingly worked their way around it as best they can over the years – many, many years of it."
But while Rockhold has an interest in competing, he's not too thrilled about doing so in the current climate.
At present, no live crowds are able to attend shows, and the UFC have been running events out of their Las Vegas 'Apex' facility. While the product has a certain captivating quality to it with no audience noise, Rockhold himself remains firmly unimpressed.
"It all sounds like shit. I want the fucking arenas to be packed full and I want to fucking go out there and I want to make some history," Rockhold said. "There's something about that adrenalin, stepping up in the moment. That's what fighting's about. That's that feeling, that's the encouragement. It's like, it's not that encouraging to fight in a fucken sparring match in front of nobody. It's pretty fucking lacking. I mean, it's just not fun to watch. You watch the fighters, you can't hear the energy of the fans, you can't hear… it's like the world's fucking boring. I'm sick of it."
Comments
comments