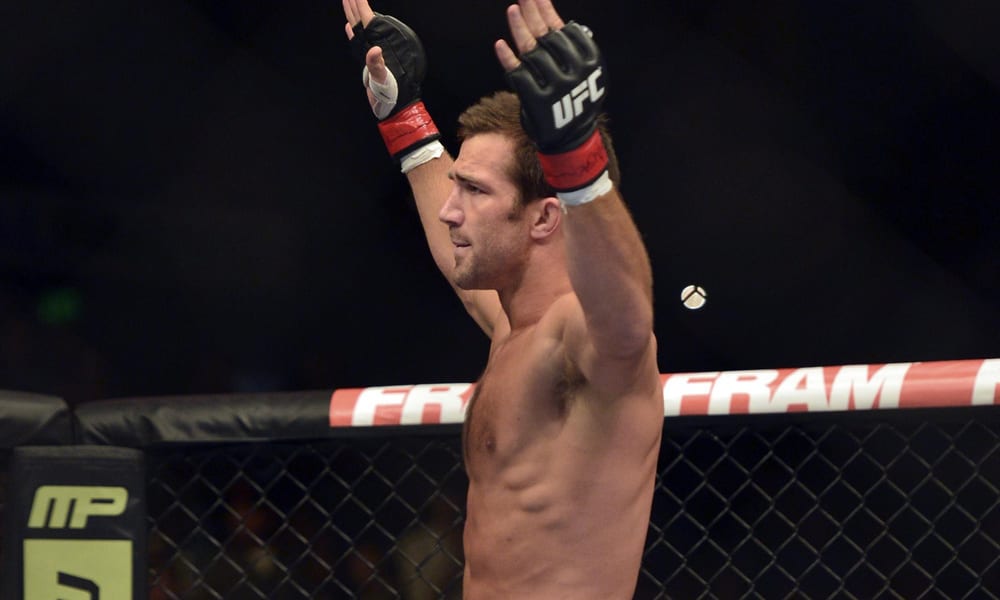 Former UFC middleweight champion Luke Rockhold is no longer with the company.
Speaking to Ariel Helwani on Monday's edition of The MMA Hour Rockhold, 38, confirmed that he asked for his release from the UFC despite having further fights remaining on his deal — a request which was signed off on by UFC chief business officer Hunter Campbell. However, Rockhold also stated that his time in mixed martial arts has not necessarily come to an end and appeared to suggest that the Professional Fighters League (PFL) and Bellator could be potential landing spots for him, under the correct circumstances.
"I've done my thing in this sport, and I've always been amicable with Hunter Campbell at least," Rockhold said. "Me and Dana always haven't seen eye-to-eye, and we've had our differences, but I've been through some injuries and some things, and I've done my thing. I asked for a release. I asked for my freedom to be able to go and do things elsewhere. And I was granted that.
"Me and Hunter… I've paid my dues, and he granted me my wish to be able to go have freedom, to be able to box, to go fight elsewhere. There's a lot of different avenues. You've seen what Nate Diaz and Francis are doing.
"There's interesting, innovative companies coming up, and there's a lot of things to correct in this world."
The landscape of YouTube boxing has developed into being a legitimate financial outlet for mixed martial artists in recent years, with the likes of Ben Askren, Tyron Woodley and Anderson Silva generating significant paydays by fighting social media star Jake Paul, while another influencer, KSI, has launched Misfits boxing which is essentially aimed at exploiting the same market.
But while Rockhold suggests that is an option, he also described PFL chief Peter Murray as being a "good dude" and also noted his positive relationship with Bellator president Scott Coker going back to their respective days under the Strikeforce banner.
Rockhold's final fight in the UFC came in August of last year when he was defeated by decision by Paulo Costa in what was the third bout he has lost in succession. His most recent win the cage came in 2017 against David Branch.
Comments
comments