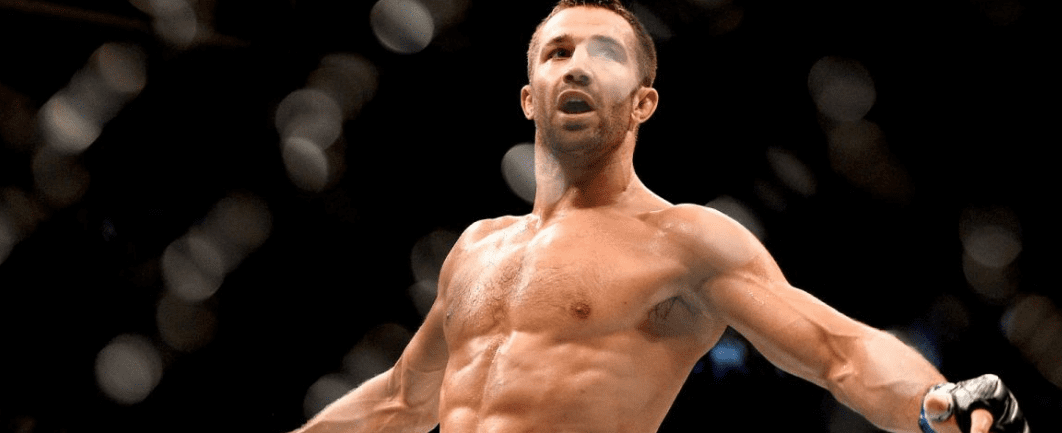 While we're throwing viable title contenders to the side, why not do the same with weight-classes? Just one time?
So asks former middleweight champion Luke Rockhold, who has taken all he can from longtime rival and former heavyweight champion Fabricio Werdum.
After some public comments made by Werdum earlier this week on The MMA Hour, where he restated an old (and low) opinion of Rockhold, the Californian has spoken to UFC brass and requested the fight. Add in the fact that his own division of middleweight is currently going through an odd stage with Michael Bisping vs. Georges St-Pierre booked with no date for a title fight, and Rockhold believes the slightly odd ask makes sense.
"Everyone's steaming over this new fight I brought up," Rockhold said on UFC Tonight. "I think me and Werdum got some old beef from Strikeforce. He's a guy I've always wanted to fight. I've thought it through and I like the style matchup.
"Given what's going on in the middleweight division right now, screw that, I'm coming to heavyweight. Let's do this."
But, while Rockhold believes he can have success at a much bigger weight, he knows that any appearances against the biggest men in the UFC would be few and far between.
"I don't know if I'll dance around too long [at heavyweight]. It's a fight I really want and I think it makes a lot of sense," Rockhold said. "We can settle that … They're into making money fights right? They want to make a money fight, sell some tickets. Let's do this thing."
Comments
comments