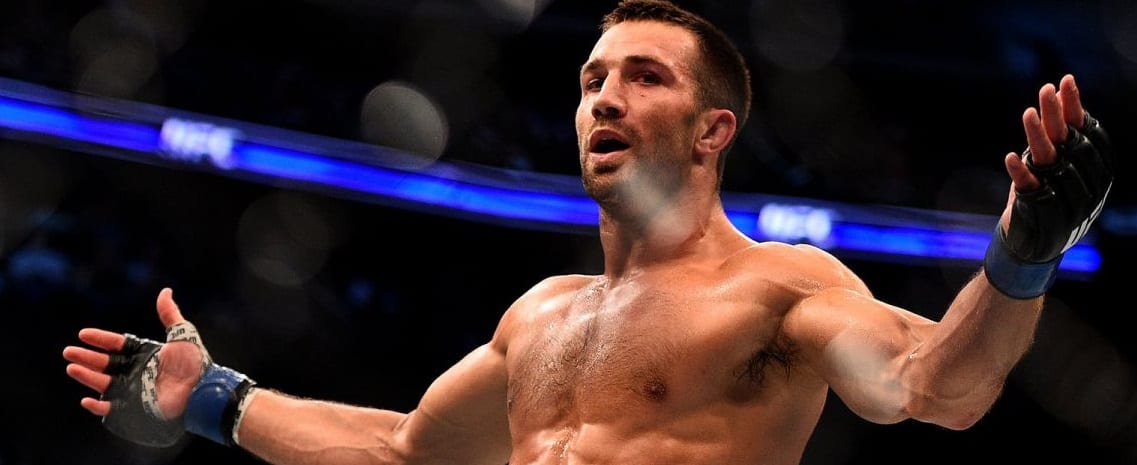 Luke Rockhold isn't just moving to the light heavyweight division as something to do. He's moving up in weight with full intention of going after the biggest and baddest man currently at 205-pounds, Jon Jones.
Rockhold and Jones have long had bitter feelings towards the other, stemming back to Jones' rivalry with Rockhold's teammate Daniel Cormier. On numerous occasions over the years, the pair have discussed fighting each other, and at one stage even considered a grappling contest.
Now, with Jones active in the Octagon regularly, and Rockhold heading up in weight, it seems the pair are on a collision course should both win their fights next week at UFC 239. After all, as Rockhold said to Submission Radio, it's not like Jones is going to be leaving 205-pounds to meet Cormier at heavyweight.
"Jon ain't talking about fighting DC at heavyweight, he's just kind of beating around the bush and he's trying to bait him back down and antagonise him," Rockhold said. "So, Jon doesn't want to fight DC at heavyweight. There's only a few guys he wants to fight that makes sense."
And of course, Rockhold believes one of those "few guys" could be himself, especially if he calls out Jones as planned next Saturday.
"I'm fighting before DC, so I'm gonna take my dibs on that thing if the opportunity presents itself," Rockhold said. "DC, I think it's foolish for him to come try to challenge Jon back down. I think Jon should have to come challenge him up for the heavyweight title. I mean, that's where the natural weight is. Jon's a big guy and he cuts a lot of weight too to get down. So, Jon's scared to fight DC at heavyweight. I don't know why DC thinks he's gotta come back down to fight him there to prove some point. It just.. it doesn't make sense."
–
Comments
comments