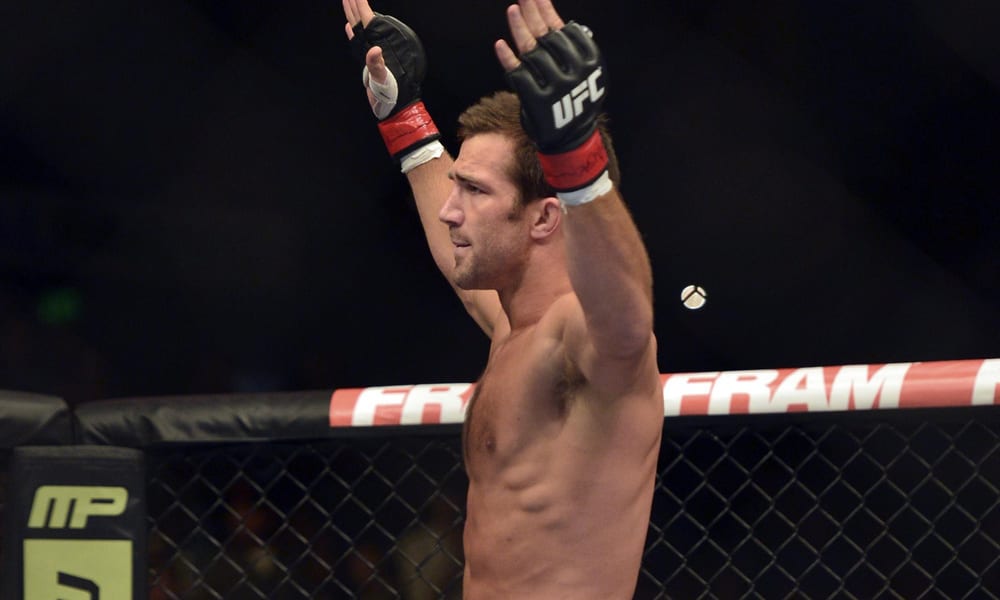 Time haven't been particularly kind to Luke Rockhold since he claimed the UFC middleweight championship from Chris Weidman at UFC 194 in late 2015.
The win, and indeed the manner in which he achieved it, seemed to suggest that there was a new champion in the division, capable of defeating all comers and signposting a fight legacy which would dominate the 185-pound fold for at least a few years.
Instead, a left hook from short notice replacement Michael Bisping ended his reign just a few shorts months later in Los Angeles. A win against David Branch followed, but then came two thunderous KO losses to Yoel Romero and Jan Blachowicz — the latter of which came when Rockhold opted to test the water in the light heavyweight division.
Following that last loss, Rockhold told the media that he had "no interest" in fighting right now — but recent evidence appears to have led him to a more conclusive decision which, when he was asked by ESPN why he hadn't opted to retire, was made real by him saying: "Because I felt like it."
It appears likely that any Rockhold return will come in the middleweight division in which he was once the world champ, with social media suggestions stating that former opponent Weidman — who just earned a much needed win last weekend against Omari Akhmedov — could be a potential foe.
Time, of course, will reveal all but, to us at least, the prospect of these two former world champions meeting again with a sense of their backs being against the wall could produce fireworks.
Comments
comments