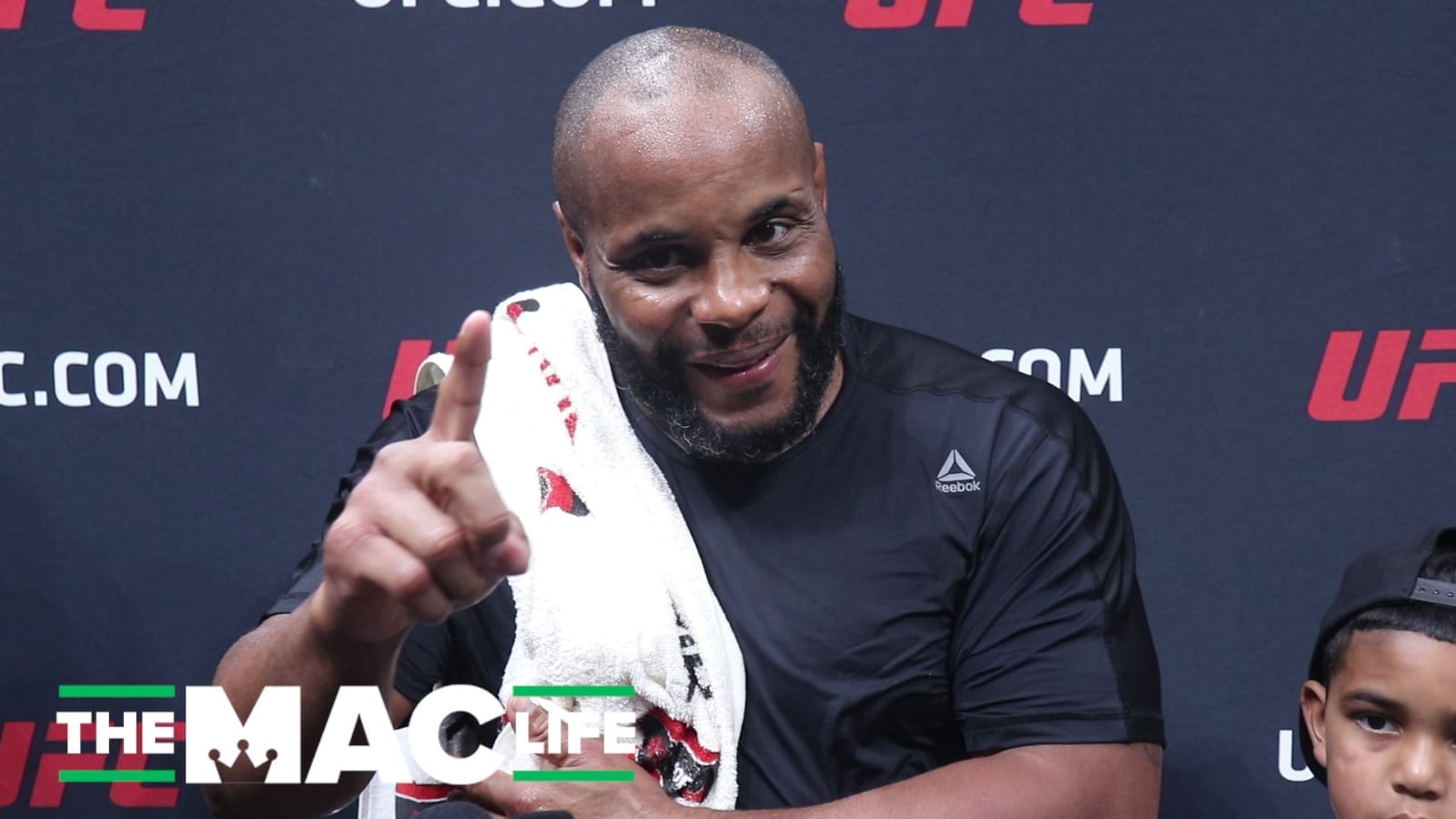 If there is one thing that some mixed martial arts fighters have occasionally been criticised for, it is falling in love with newly-formed techniques and abandoning the foundations of what got them to the dance in the first place.
Daniel Cormier's second fight with Stipe Miocic could, under the right light, be seen in those terms. In that fight, then-champ Cormier stayed rooted in the pocket throughout the majority of the fight, employing a dirty boxing strategy — which clearly worked, until it didn't.
With Cormier 3-0 on the scorecards entering the fourth, Miocic — who up to that point had been unusually stagnant — changed his strategy and began landing thunderous left hooks to the body. After the succession of blows, 13 of them at our count, Cormier dropped his hands in anticipation of another, only to meet a shot over the top. Seconds later, the fight was over and Stipe Miocic was a two-time champion of the world.
Ahead of their rubber match this weekend, Cormier says he won't make any such mistakes.
The last fight was a good fight," stated Cormier on the new episode of UFC Embedded. "I started well and he made adjustments and got the victory. But, by no means do I look at that fight and think there are areas I can't fix. I plan to use more of my wrestling, I've worked a lifetime to acquire these skills, and I kind of went away from that fight. Does that mean I am going to eliminate or avoid striking? No way. That was a very competitive fight.
"So, by no means can I not stand and fight Stipe Miocic for 25 minutes. The smarter way to get my hand raised is to use all my tools. I expect a very tough, I expect Stipe to be in great shape. I expect him to believe that he is going to go out and win. The reality is I am going to smash him. I'm going to win this fight, I'm going to do my thing like I've done so many times and get my hand raised."
Cormier's chances of a wrestling-heavy approach will be improved (in theory, at least) by the UFC using the smaller than usual cage inside their Apex facility in Las Vegas, potentially offering Olympic wrestler Cormier further opportunities to tie-up his opponent.
Comments
comments