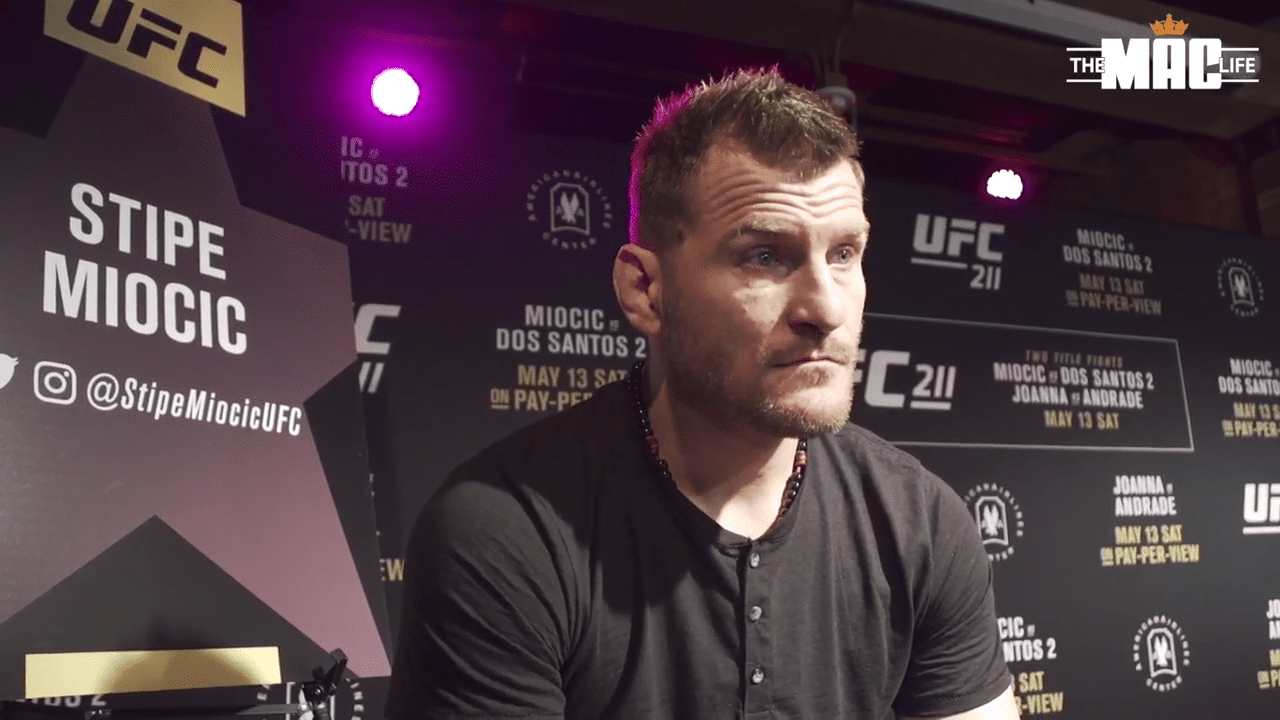 Stipe Miocic certainly doesn't any issues with Francis Ngannou being the UFC's new heavyweight champion.
Ngannou confirmed his reputation as the most feared heavyweight in all of mixed martial arts when he knocked Miocic out in the second round of their world title fight in Las Vegas last Saturday, earning a measure of revenge from the defeat he suffered at the hands of Miocic in his first world title opportunity three years ago.
With the scores now standing at one win apiece between the two, it is not outside the realms of possibility that the two heavyweights meet one more time in the cage but until that day comes, the former champ paid tribute to the new one and told his fans that he was uninjured after the contest.
View this post on Instagram
"First and foremost, I'm OK," Miocic wrote on Instagram. "I know that fall wasn't my most graceful fall, but I was unconscious, so it happens. To my family friends and fans, especially Croatia & Cleveland … I love you and I'm sorry. I hate letting you down. To my team, thank you. I know you feel every loss just as much as I do. We win as a family, we lose as a family.
"Losses aren't fun, they always sting for a while, but that's the beast of this business. You can't win them all, and it's important to understand that losing is just as much a part of sports (and life) as winning. Don't ever forget God will always put you where you're meant to be at that exact moment. You can't dwell on what you should have done better, but you can learn and improve from it and come back more prepared next time."
"Unfortunately, I deviated from game plan," Miocic added. "I felt great coming into the second round, I saw it was beginning to go as planned. He was getting very winded, and I came in over zealous and unprotected. I wasn't in a good posture to take the hit. He saw the opening, and did what any great fighter would have done.
"That was my error that I accept, it won't happen again. Lastly, I'd like to congratulate Francis Ngannou and his team on a well earned victory. Saturday night was your night, enjoy your victory.
"For now, I'm going to enjoy the down time, spend some time with my family, and welcome our son into the world this summer," Miocic wrote in closing. "Stay tuned, God bless."
It remains to be seen if and when Miocic returns to the cage but even if he were to never fight again, he would likely be considered among the top heavyweights to have ever competed in the sport.
Comments
comments