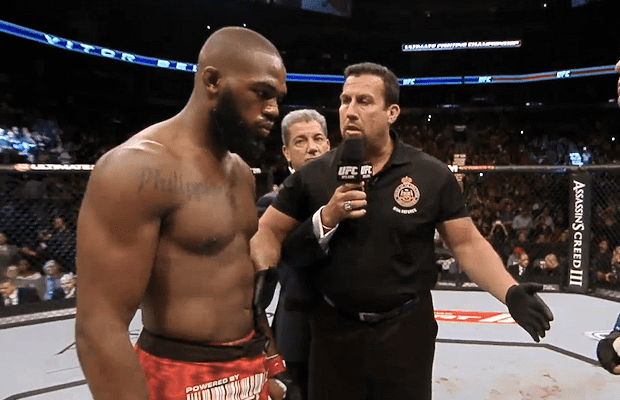 Jon Jones has long been a purveyor of the 'tweet and delete' and has once again issued a series of controversial Twitter posts before swiftly deleting them, this time asking for his release from the UFC after apparently meeting a brick wall in his financial request to fight Francis Ngannou.
New heavyweight champion Ngannou and Jones appeared set on a collision course after both sides and the UFC indicated an interest in the fight but Jones' pay demands seem to have quietened the UFC's motivation to make the bout — and Jon Jones is not a happy man.
"Please just cut me already," Jones posted to Twitter Monday before deleting it. "You would rather have me around and treat me like sh*t. I swear the UFC industry has been nothing but depressing for me. Just f**king let me go.
"What type of weird sh*t is this, obviously the boss hates me. Let me take my business elsewhere."
Jones' stance comes after he noted earlier that maybe he needed "a last name like McGregor" in order for the UFC to acquiesce to his pay request, with UFC president Dana White stating in the UFC 260 press conference in Las Vegas late Saturday night that another top heavyweight contender, Derrick Lewis, would be more than happy to step into a title fight with Ngannou.
"Listen, I can sit here all day and tell you, what's show me the money mean?" White told reporters. "I tell you guys this all the time. You can say you want to fight somebody, but do you really want to?"
Jones, of course, has been involved in several high profile bust-ups with the organisation throughout his tenure with the UFC. He was stripped of his light heavyweight title for his involvement in a road traffic accident which left a pregnant woman with a broken arm, while also engaging in a staring contest with White last year after his demands to fight Ngannou last year were met with deaf ears.
However, all of Jones past run-ins have all come and gone and he remains a massive figure in the sport. A heavyweight title showdown with Ngannou would be one of the year's most anticipated fights, but the UFC must now discern whether or not the juice is worth the squeeze.
Comments
comments