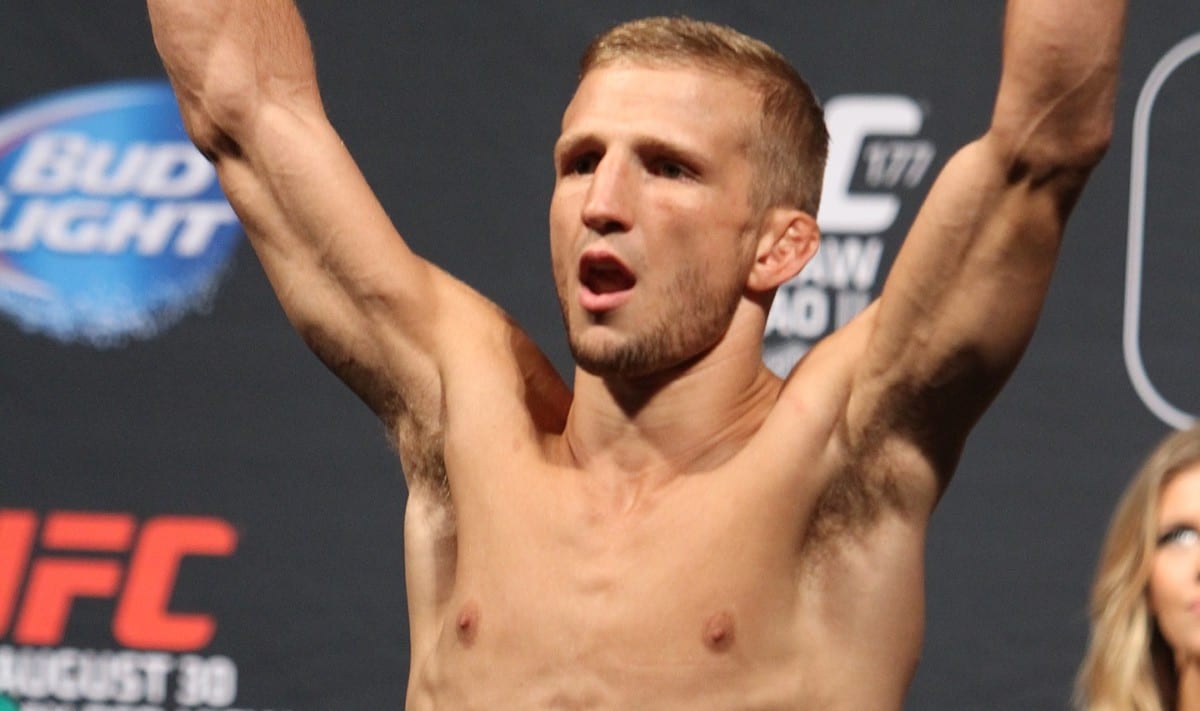 Though he insists that he can do it without issue, all eyes will be on UFC bantamweight champion T.J. Dillashaw when he steps on the scales this Friday to weigh in for his flyweight world title bout opposite champion Henry Cejudo in Brooklyn, New York, this weekend.
Dillashaw has posted several pictures to social media tracking the journey he and his body is making as he cuts the extra ten pounds required to make the 125-pound championship limit, though Cejudo has been quick to highlight his thinking that his opponent looks unnatural at the new weight.
"Personally, I think he looks like Pee-wee Herman if you ask me," Dillashaw said to ESPN via MMA Fighting. "In the physique way, I really do feel like he looks like Pee-wee Herman. I thought he'd have a little more bulk to him, but I guess not. He's not looking so well. It looks like he needs a cup of water. He looks like a cross country runner."
Former UFC flyweight king Demetrious Johnson had been rumoured to be in contention to face Dillashaw at 125-pounds had he not lost his championship to Cejudo last year (and presumably not moved to ONE Championship in the aftermath) but had public reservations about the match-up given his suspicion that Dillashaw would struggle to make weight.
View this post on Instagram
"I'm showing you guys what a true flyweight looks like, not depleted, nice and strong, that's getting ready to take over the world. A lot of that I would give credit to my neuroscience team, NeuroForce1. Everything that I do is all based on technology and science, and I have never felt so good. At the age of 31, I feel like I'm in my prime, baby. I've never felt so strong," Cejudo continued.
"I'm locked in, cocked in, whatever you want to call it. This dude is going to get it. He's messing with my division. He's trying to take my belt. He's trying to snatch my dream. T.J. Dillashaw is going to be my perfect example."
Comments
comments