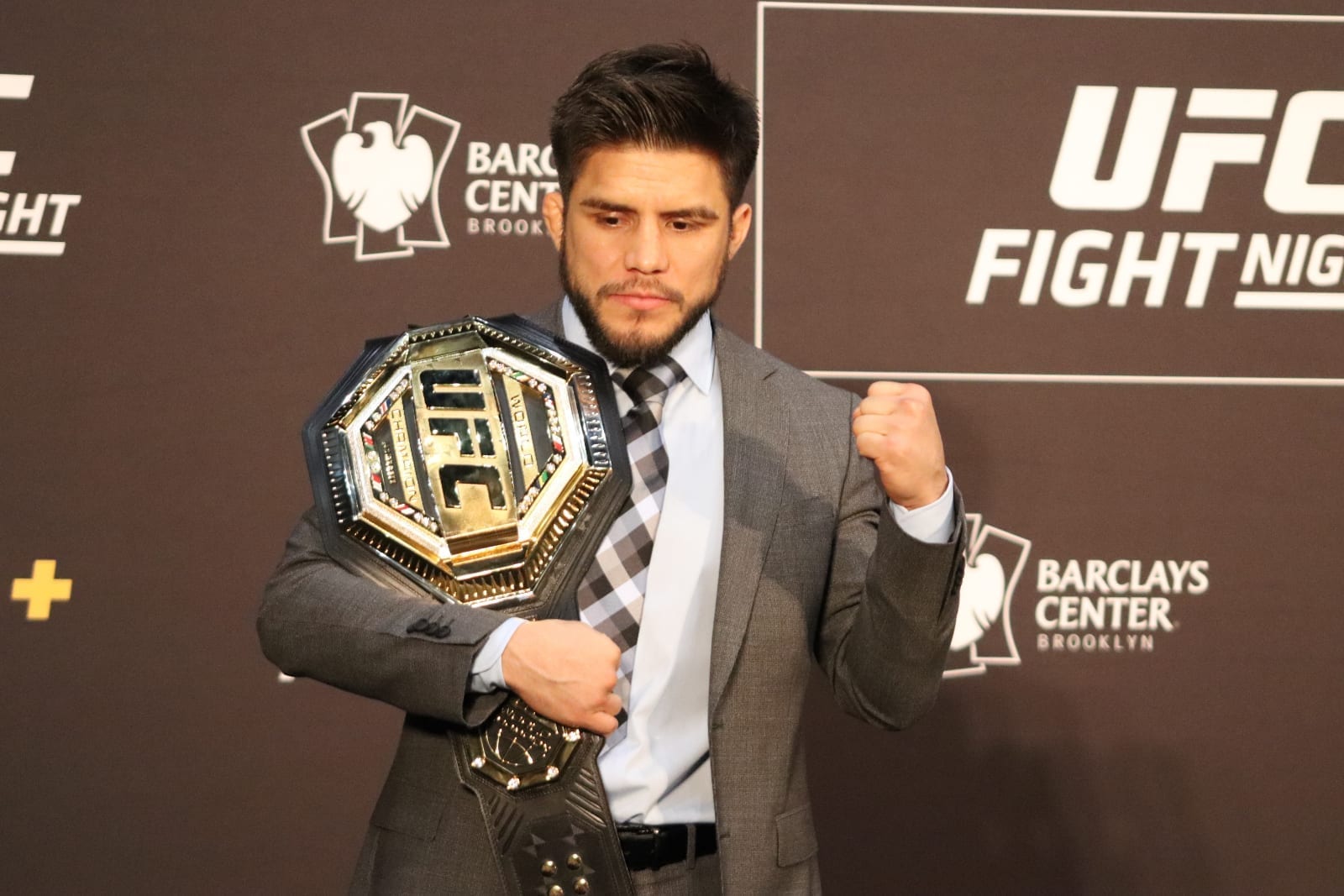 His thirst for gold is well documented but for Henry Cejudo it appears that this extends into women's MMA too.
Cejudo is one of the two 'champ champ's currently on the UFC roster, holding both the UFC's 125 and 135-pound titles but after Russia's Valentina Shevchenko outpointed Liz Carmouche in Montevideo last weekend, Cejudo didn't take long to stake his own claim for the Bullet's belt.
The following is a public service announcement for the supposed flyweight queen Valentina Shevchenko. Signed, Triple C and soon to be The IGC. #bendtheknee @BulletValentina pic.twitter.com/kUQbCnmIWd

— Henry Cejudo (@HenryCejudo) August 11, 2019
"So I am out here enjoying my beautiful Sunday here in beautiful Las Vegas," Cejudo said, via BJPenn.com. "But my phone just keeps blowing up that somebody by the name of Valentina 'The Bullet' Shevchenko is the most dominant champion in the world.
"And guess what? I get a little jelly, because you know what she has gold and I want that gold! Valentina Shevchenko, I have a message for you. I am looking to become the first intergender world champion that this world has ever seen. I'm calling you out. You can be the next to bend the knee to 'Triple C'".
Of course, there is absolutely no chance of anyone — not the UFC, nor any of the commissions — coming even close to even contemplating this for a moment, but it does speak more to the 'Triple C', or 'King of Cringe', persona that Cejudo has cultivated for himself since he became a UFC double champion.
Cejduo was last in action in at June's UFC 238 event where he defeated Marlon Moraes to win the vacant bantamweight title to add the flyweight equivalent he won from Demetrious Johnson.
Comments
comments