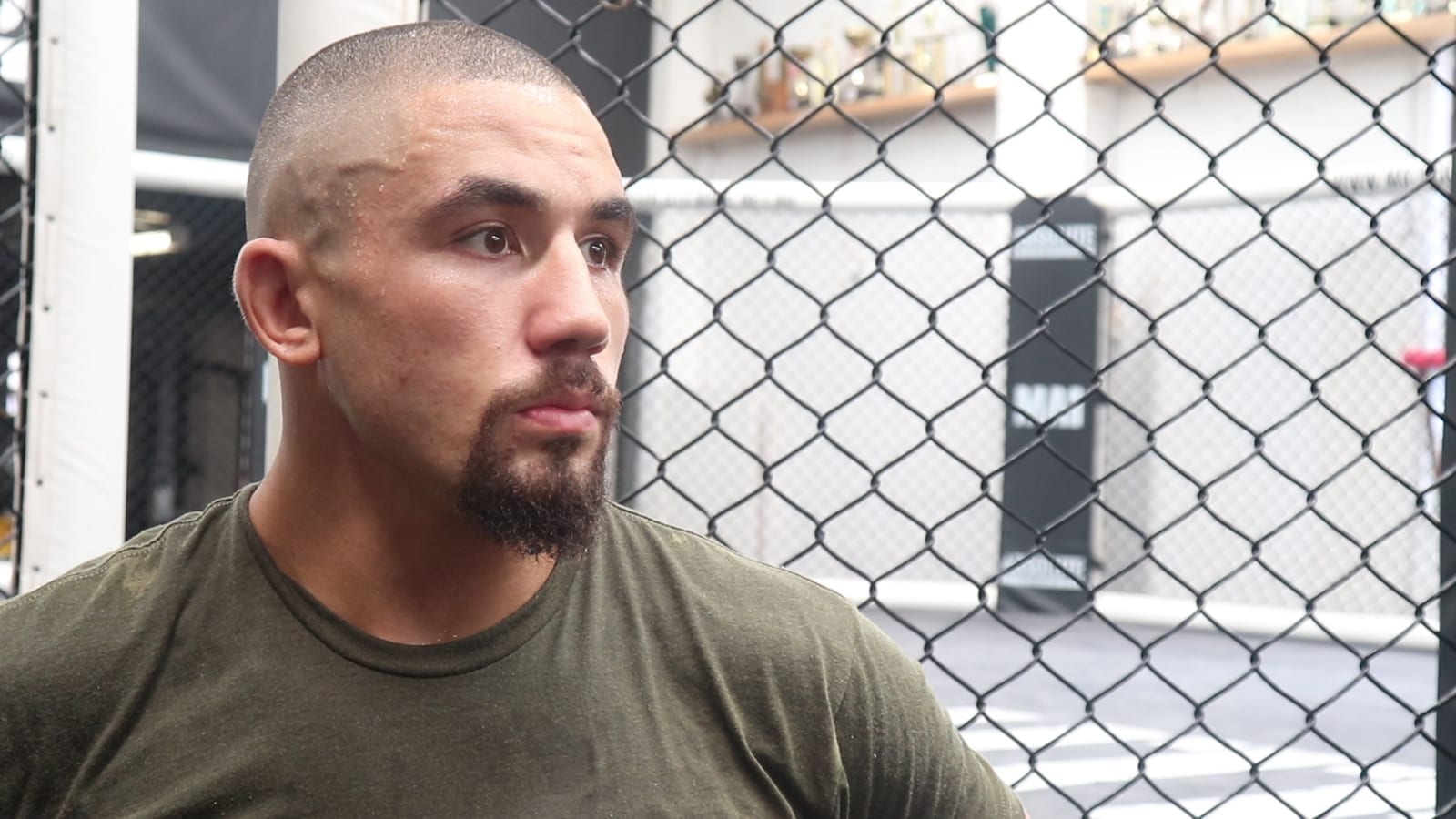 The dreaded injury bug reared its ugly head in Melbourne, Australia, last weekend, robbing us of the scheduled UFC 234 main event between Robert Whittaker and Kelvin Gastelum but, as Whittaker explained in a video message following emergency surgery on a severe hernia, it could have potentially been far worse.
Just hours before the event was due to begin, news emerged that Whittaker had been experiencing discomfort, bloating and vomiting in the hours before he was scheduled to compete and despite pleading with doctors to allow him to fight, the decision was made to remove him from the card — and judging by Whittaker's comments, this was very much the right call.
"Let me say that I'm sorry to all my friends and family and fans that came out to watch me perform," Whittaker said.
"But unfortunately I couldn't be there. I tried my best to try and swing it. I was fighting the doctors all the way up until they said, 'You've gotta get surgery or you're gonna lose part of your bowel.' Or it could be potentially fatal. I had to look at my health first — I'm sorry, guys.
He was ultimately diagnosed with a collapsed bowel and an internal hernia, something which could have proved to be potentially fatal in certain circumstances, but nonetheless he made a point of thanking the medial personnel, his team and, of course, offers an apology to Gastelum for the late drama.
"You guys know what it takes to keep me from the Octagon," Whittaker directed at his fans. "So for you guys to be behind me and supporting me and sending me your love like that, it means a lot to me. It really does. And it makes it easier for me to try even harder next time, to get in there and to put my soul on bare and put on a good show for you guys.
"I'll be back better than ever. This is one obstacle that I've jumped. It's not gonna keep me down forever. I'm gonna be back, better than ever."
Comments
comments