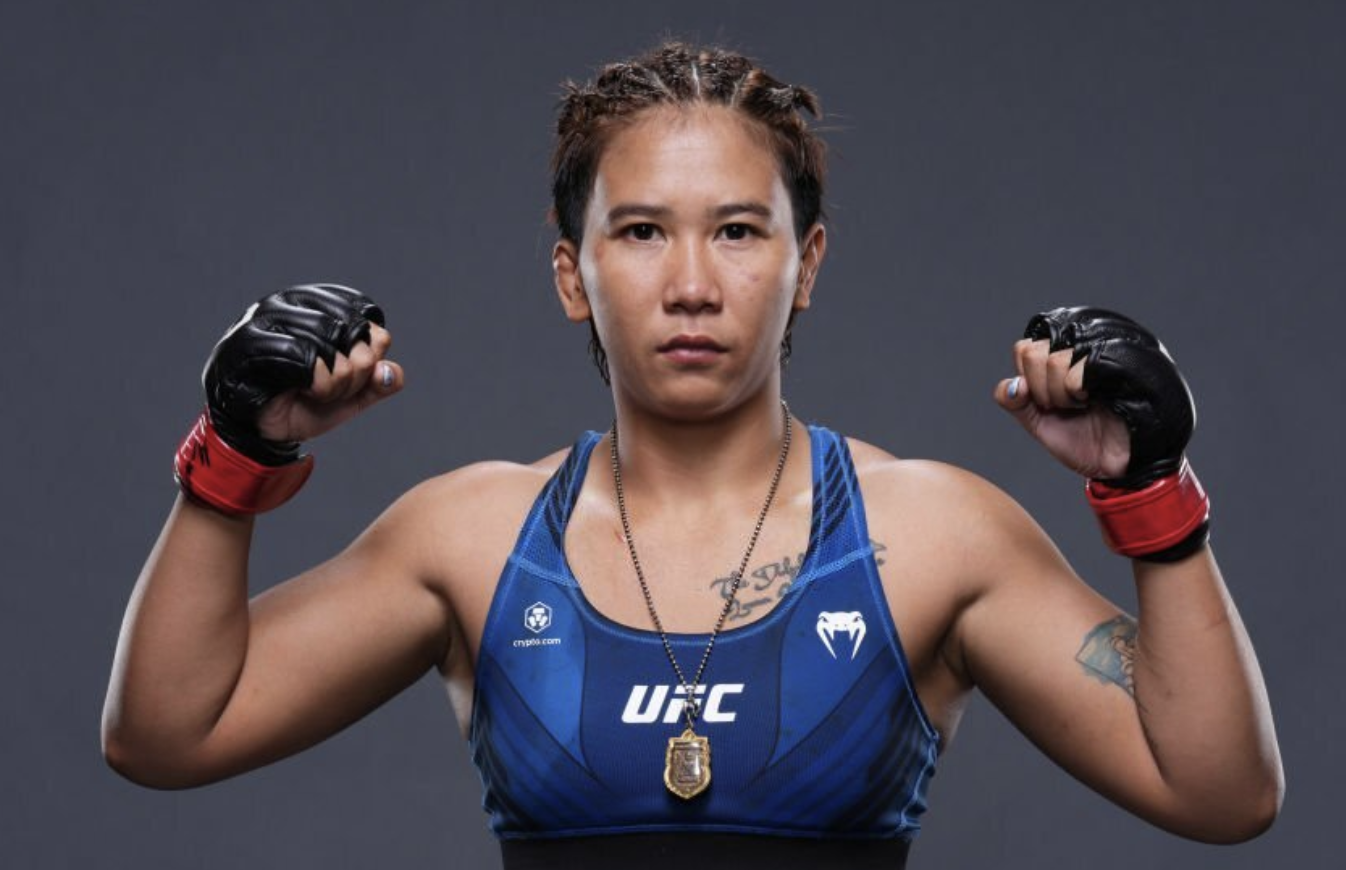 At UFC 284, Loma Lookboonme showed MMA fans that she's more than capable of picking up some new tricks after she forced Elise Reed to tap to earn the first submission win of her MMA career.
For a woman who made her name in muay thai, it was an important opportunity to prove she's evolving at her new chosen sport.
"Yes, I want the fans to see that I'm not just a stand-up fighter with good takedowns," Lookboonme said, speaking to The Mac Life. "My ground game has evolved so much. To be a good fighter, you must always be ready, whether it's a standing-up or or on the ground. This win was huge for me. It wasn't just about proving to the fans that I'm an MMA fighter, but about proving to myself that I can do it too. I can submit people.
"I want to be as active as possible. I think I learn the most from competing. Like this fight, getting to submit someone in the octagon was huge learning lesson for me. I'm a lot more confident now too. As a former Muay Thai fighter, I'm used to competing often, sometimes every day, sometimes 5-6 times in a month. So staying active is important to me. I've got an amazing team behind me, and we work hard and learn lots in the gym. But competing, that's where you get to put all the pieces together and test yourself."
It was noted by some that a first time submission might have been rewarded with a performance bonus from the UFC, but the promotion chose to go in different directions. Not that you'll hear Lookboonme complaining.
"I'm not going to lie, I was a little disappointed that I wasn't selected for a POTN bonus," she said. "But then I look at where my life is, and I honestly couldn't be any luckier. What the UFC pays me has changed my life. It's done so much good for me and my family. Not getting a POTN bonus only motivates me to push for another finish in my next fight. I'm here for the long run, I'll get one eventually. It's better to focus on the journey anyway."
Besides, it's not like Lookboonme didn't earn some extra benefit with her performance. It was the sort of win that garners fan attention.
"From arriving in Perth till my departure, I had such an amazing time. The Australian fans were so warm and welcoming. People were even stopping me on the street asking for my photo," Lookboonme said. "That's never happened to me before. I definitely want to connect with my fans more. I want to put myself out there a little more this year too. It took a long time to get me where I am mentally, but I feel very optimistic. This is going to be a big year for me! I always want to thank my team and all of my fans for their support. The sky is the limit!"
Regardless of fan attention, however, Lookboonme knows she's unlikely to be touted as a favourite anytime soon — a position she welcomes.
"I love being the underdog!" She said. "When I was a Muay Thai fighter, I was rarely ever the underdog, so this is a new experience for me. At the end of the day", whether I am the underdog or not, doing my best is all that matters. I may be small but my heart is big!"
Comments
comments