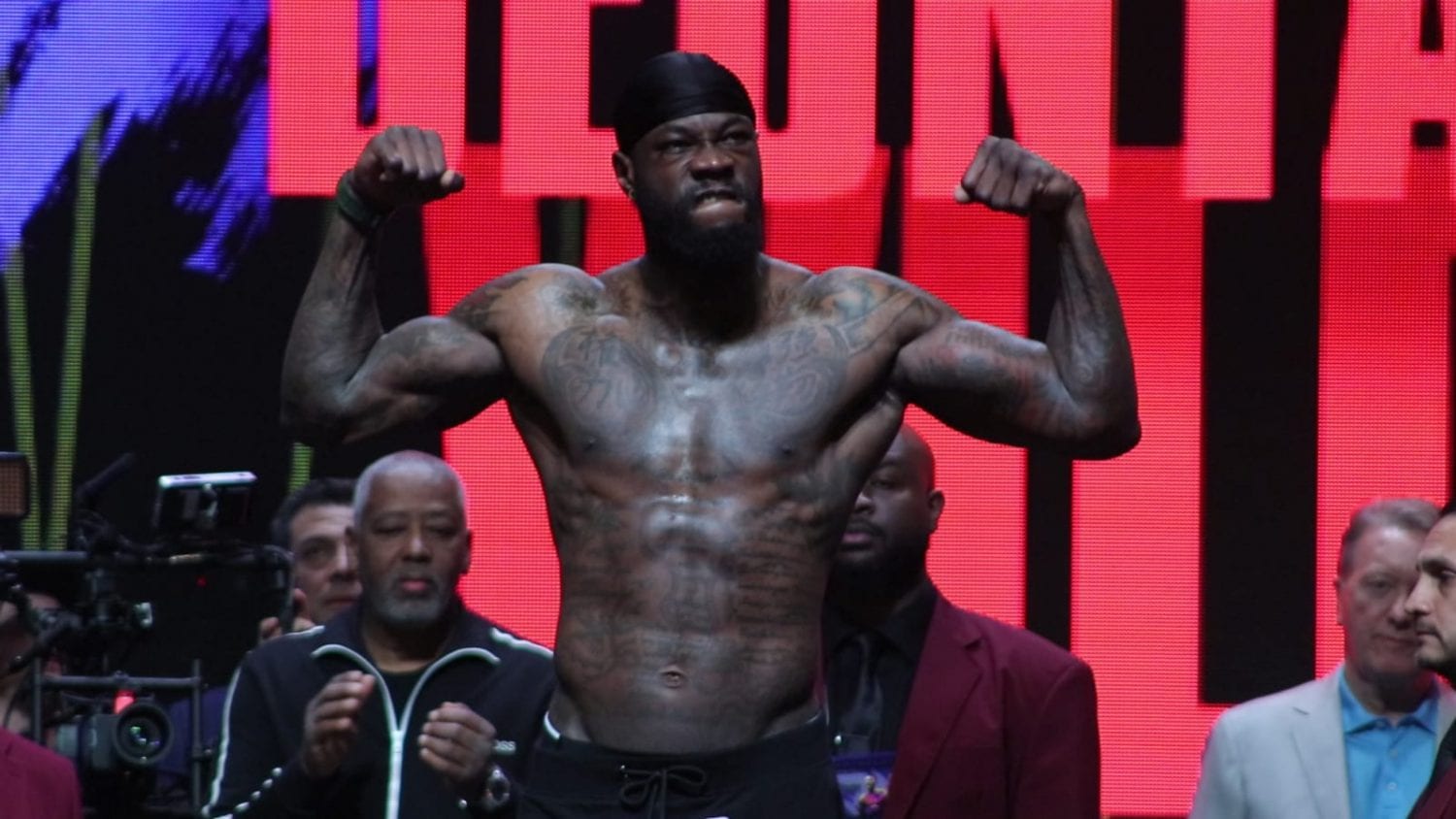 Deontay Wilder isn't taking any of Chael Sonnen's sh*t.
The former WBC heavyweight champion has taken umbrage with recent statements by Sonnen, the former mixed martial artist turned analyst, who suggested that Wilder was a 'coward' for expressing an interest in fighting Francis Ngannou in both boxing and MMA.
Sonnen said on his YouTube channel: "So he said he is going to fight Francis [Ngannou] as long as he fights me in boxing first. [If] that actually happened he is such a coward, there [are] things you don't have to do it doesn't mean you aren't brave. It can just mean you are smart, a coward will tell you how brave they are and then be the coward and that is what Deontay did."
Wilder, though, said in an interview with 78SPORTSTV that he couldn't quite grasp where Sonnen is coming from with his comments — but he added that the statements appear to come from someone who is 'miserable'.
"Who is this guy again? When you're successful, you don't listen to the whispers of miserable people's cries. I don't listen to those things. As I've said, I've been travelling too much. I've been handling business. I have been feeding my family," Wilder said of the three-time UFC title challenger.
"I haven't been sitting around, worrying about the foolishness of the sounds of foolish people. For me, because I don't make no money off of foolishness, I don't entertain it… That's just another human being a miserable person. That's just what he feels. Why not do boxing? Why not do MMA? I said they always come to boxing, I would love to come to MMA too, so what is the cowardly thing?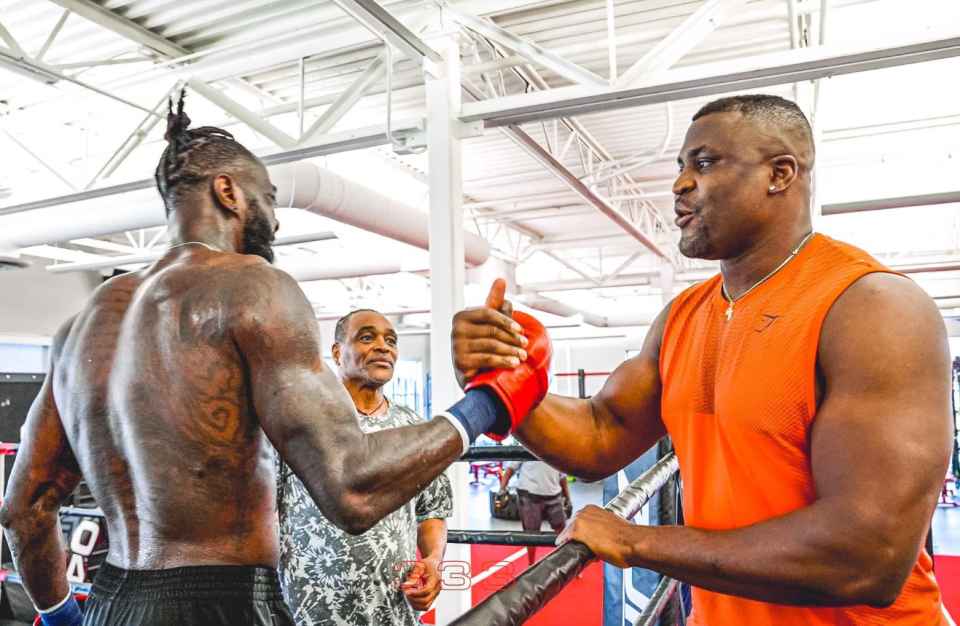 "Whatever sport goes first, it doesn't matter. Whatever business goes first, it doesn't matter. Whether we do MMA first or boxing first. To be honest I'm letting Francis choose what he wants to do. I made the offer and everything's going good, I'm hearing maybe he wants to just do boxing."
Wilder's statement comes around a week after he proclaimed his respect for former UFC champion Ngannou, and said that he would be more than open to fighting him in both combat codes.
"I love Francis," Wilder said in an interview with Trill Boxing Talk, as noted by MMA Fighting. "When I met him at the [UFC] APEX in Vegas, we was talking about it during that time and I'm still interested in that fight. I would love to go to Africa for that one. I would love to do that one in Africa. I even thought about this idea. Let's make it a two fight deal. Everybody always comes to boxing. Let's do this — you come to my sh*t, I come to yours. You come to my house, I come to yours. A true tea party. I love that idea. I'm a true warrior."
Ngannou is presently thought to be mulling over several offers as he makes his next move in combat sports. He has not fought in 13 months, since requiring knee surgery for an injury sustained weeks out from what proved to be his final UFC bout against Ciryl Gane in January of last year.
Comments
comments