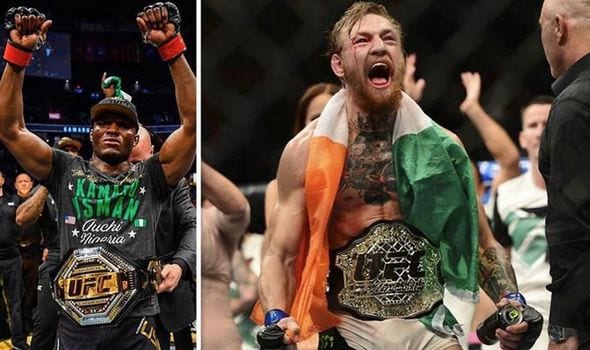 Weeks out from Conor McGregor's 40-second win against Donald Cerrone in Las Vegas, the specifics of the Dubliner's next move remains a mystery.
Of course, if there is one thing that McGregor has welcomed it is options, and it appears that he has options aplenty extending in front of him. UFC boss Dana White has already stated that he sees McGregor as the next in line for a title bout after April's fight between Khabib Nurmagomedov and Tony Ferguson. There is also talk of a world title fight in the welterweight division against current champion Kamaru Usman — something which the 'Nigerian Nightmare' appeared to admit he is open to in recent comments.
Usman is expected to defend his title against Jorge Masvidal in Las Vegas this summer but amid heightening tensions between both fighters, a deal has yet to be struck — leaving the possibility of a McGregor-Usman matchup alive.
"Hey, if that's one thing you guys know about the UFC, nothing's a done deal unless it's a done deal," Usman said, via MMA Junkie. "No, we haven't signed anything yet."
View this post on Instagram
Any difficulties in agreeing a fight between Usman and Masvidal could leave a wide gap in the 170-pound champion's summer schedule, and that is something he says he knows how to best fill.
"Everybody likes Red Panty Night, right? I like Red Panty Night myself," he said. "It is what it is. Once those contracts are signed, everything is signed, sealed and delivered."
At this point, it does remain likely that the UFC will strike a deal between Usman and Masvidal as both fighters have admitted their interest in competing against one another, but in the sport of prizefighting an appetite to fight someone isn't the sole motivation to do so. Usman knows that a fight against McGregor would be, by far, the most lucrative of his career and seems to be very much keeping his options open in that regard.
"Like I said, everybody likes Red Panty Night," Usman continued. "So, I don't know. We'll go back and we'll take a look at that."
Comments
comments