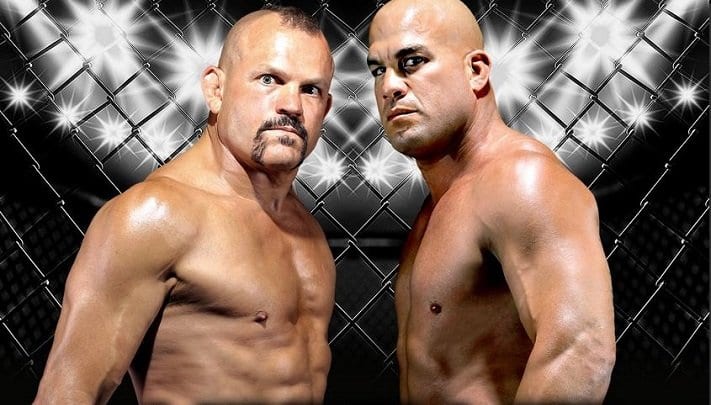 It is perhaps rare for Chuck Liddell and Tito Ortiz to agree on things nowadays but when it comes to Conor McGregor, they have come to a unanimous decision.
The two combatants are likely to be forever linked following a heated rivalry which defined the halcyon days of the Ultimate Fighting Championship. It was a rivalry which saw them face each other on two occasions with the UFC's 205-pound title on the line, with Liddell winning on both of those occasions.
A trilogy bout took place last year with both men inarguably past their prime with Ortiz claiming victory on this occasion and with hostilities suspended between the two, temporarily at least, both fighters have been on the promotional trail to get the word out about the upcoming ESPN 30 For 30 documentary which focuses on the story of their rivalry and, speaking with host Adam Carolla, they were asked about the generation of mixed martial artists to have come after them.
View this post on Instagram

Check it out tomorrow! 30 for 30 9pm ET. ESPN streaming live👊🏻 #ChuckandTito #30for30 #Documentary #UFC
Ortiz, well-known for his verbal jabs over the years, said that he wasn't particularly impressed with the deluge of trash-talking which has taken over the sport in recent years — though with one specific exception.
"Nowadays? Zero," Ortiz said when asked which fighter is best at getting in their opponents' heads, though he was swiftly cut off by Liddell who asserted that Conor McGregor is as the top of that particular class.
"Jose Aldo and Conor McGregor was a great example," Liddell explained. "How often do you see Jose Aldo run across the ring and attack a guy that quickly? But I think he was so mad at Conor that he actually went across the ring and he got caught."
Ortiz agreed, adding that he had attempted to use a similar strategy with Liddell.
"I tried to do that my whole career but it never worked on Chuck cause he knew what I was doing."
You can listen to the full interview at this link.
Comments
comments