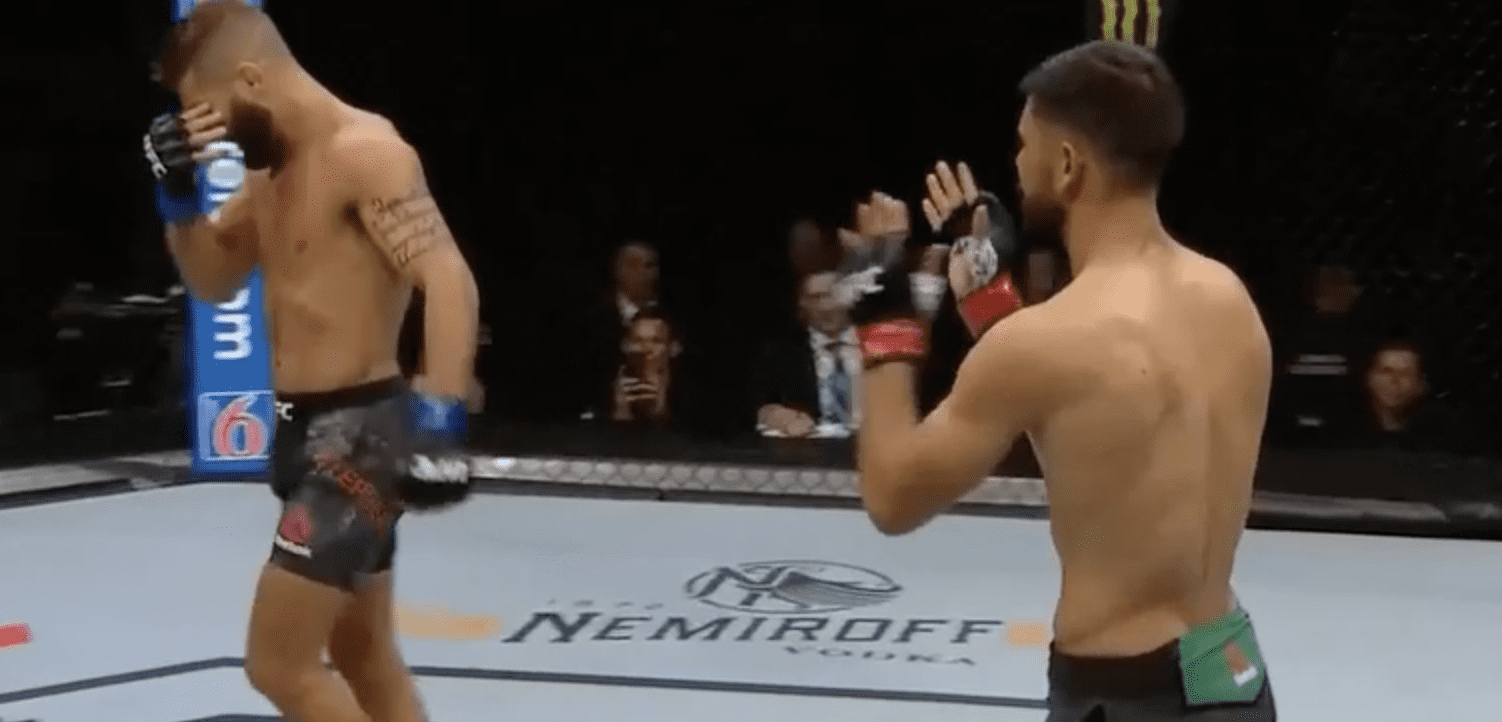 Jeremy Stephens wants a do-over after last weekend's disappointing UFC Mexico City main event which was declared a no-contest after just 15-seconds of action in the first round after Mexican fighter Yair Rodriguez accidentally 'raked' Stephens' eye with his hand while throwing a leg kick, which prompted the bout to be called off.
Stephens took to social media in the aftermath of the fight to report that he had received a "deep scratch" and a "deep bruise" of his left eye but he says that he wants to get back into the cage with 'Pantera' at the earliest possible opportunity.
Wearing sunglasses and a heavy bandage over the injured eye, Stephens said: "Yair, you think I'm faking, bro – you're the one that poked me in the eye," he said. "Let's run it back (in) four or five weeks, two weeks, whatever. I'll be ready."
"Let's run it back, m—– f—–."@LiLHeathenMMA wants an immediate rematch with Yair Rodriguez (via @KarynBryant) pic.twitter.com/M4yF1sbAl3

— ESPN MMA (@espnmma) September 22, 2019
"It's just a deep scratch, a deep bruise. You're the one who poked me motherfucker. Let's go."
Stephens was given five minutes to recover after taking the shot to his eye but was deemed unable to continue by doctors after it was determined that the fighter was unable to open his eye.
This led to angry scenes in the arena, as raucous fans pelted the cage and Stephens with items like beer and confectionary to voice their displeasure at the early ending of the night's featured bout.
Rodriguez, meanwhile, hasn't indicated if he is interested in a rematch. He said post-fight: "I'm just going to wait to talk to the UFC and see what they're thinking and just move on. I don't like that one at the end of my record, but whatever."
Comments
comments