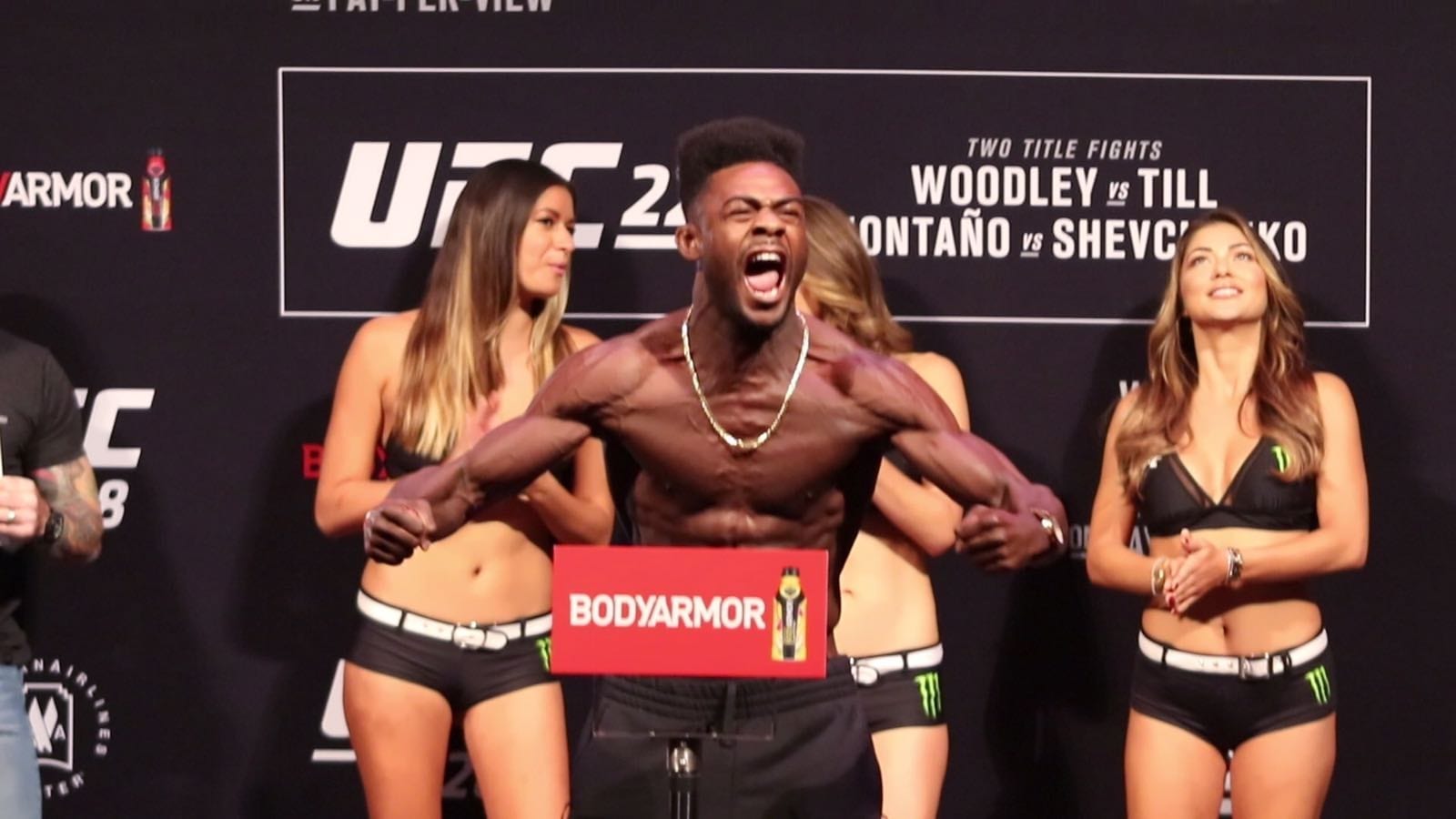 Urijah Faber's 46-second win against Ricky Simon in his first fight since the tail end of 2016 has ignited talk of a title shot for the veteran fighter, but that isn't exactly sitting well with top bantamweight contender Aljamain Sterling.
The Serra-Longo fighter is thought to be at the top of the queue, perhaps along with Petr Yan, to be the next challenger to Henry Cejudo's 135-pound title but the 29-year-old American isn't willing to cede an inch of ground to veteran fighter Faber in the hunt for gold.
"I didn't think he'd be that irrational to think that after coming out of retirement after such a long layoff and losing to a guy (Jimmie Rivera) that two guys ahead of him beat," Sterling told Submission Radio of his reaction to Faber's request for a title shot, per MMA Fighting.
"I just didn't think that made a ton of sense. I understand he's a legend and all that, he just has a huge following and what not, but let's be real here, the guy's had four title shots, and right now I don't think he's deserving of a fifth."
Faber earned a reputation early in his career as being one of the most dominant fighters among the lighter weight classes at a time when the UFC had yet to introduce those categories to its roster. Once he arrived in the UFC following a merger with the WEC but couldn't get past Renan Barao or Dominick Cruz in two bouts with each and, if it were down to Sterling, he has had more than enough chances to claim a UFC championship.
"I mean, didn't we see it already?" Sterling said. "He lost to Jimmie Rivera. I mean, I don't know if there' much else to say about that. . . Maybe him and Dominick Cruz could have an old man's match, the retired fighters. So, maybe they can challenge each other for the retired MMA fighter's league, the has-beens. So, that's where I'm at, man. I wanna fight one of these young contenders, one of these guys who deserve it. So, that's where it's at.
"I've never been one to shy away from a challenge and I've never been one to shay away from talking a big game. I like to put my money where my mouth is and go out there and perform and do what I gotta do. So, like I said, whether it's Urijah, Petr Yan, I don't even know who else there is, because just about everybody else is coming off a loss. So, I'm just waiting for my managers to call and go from there."
Sterling's recent form speaks for itself. A sole defeat to former title contender Marlon Moraes is the sole backward step on an impressive recent run which has seen the New Yorker against Barao, Rivera, Brett Johns and, more recently, Pedro Munhoz — a run of form which Sterling says makes him confident that his time in the spotlight is near.
|At the end of the day, I'm not really worried," Sterling said. "I've got all the confidence in the world that things are gonna go accordingly and according to plan, and I'll be getting that long-awaited title shot."
Comments
comments