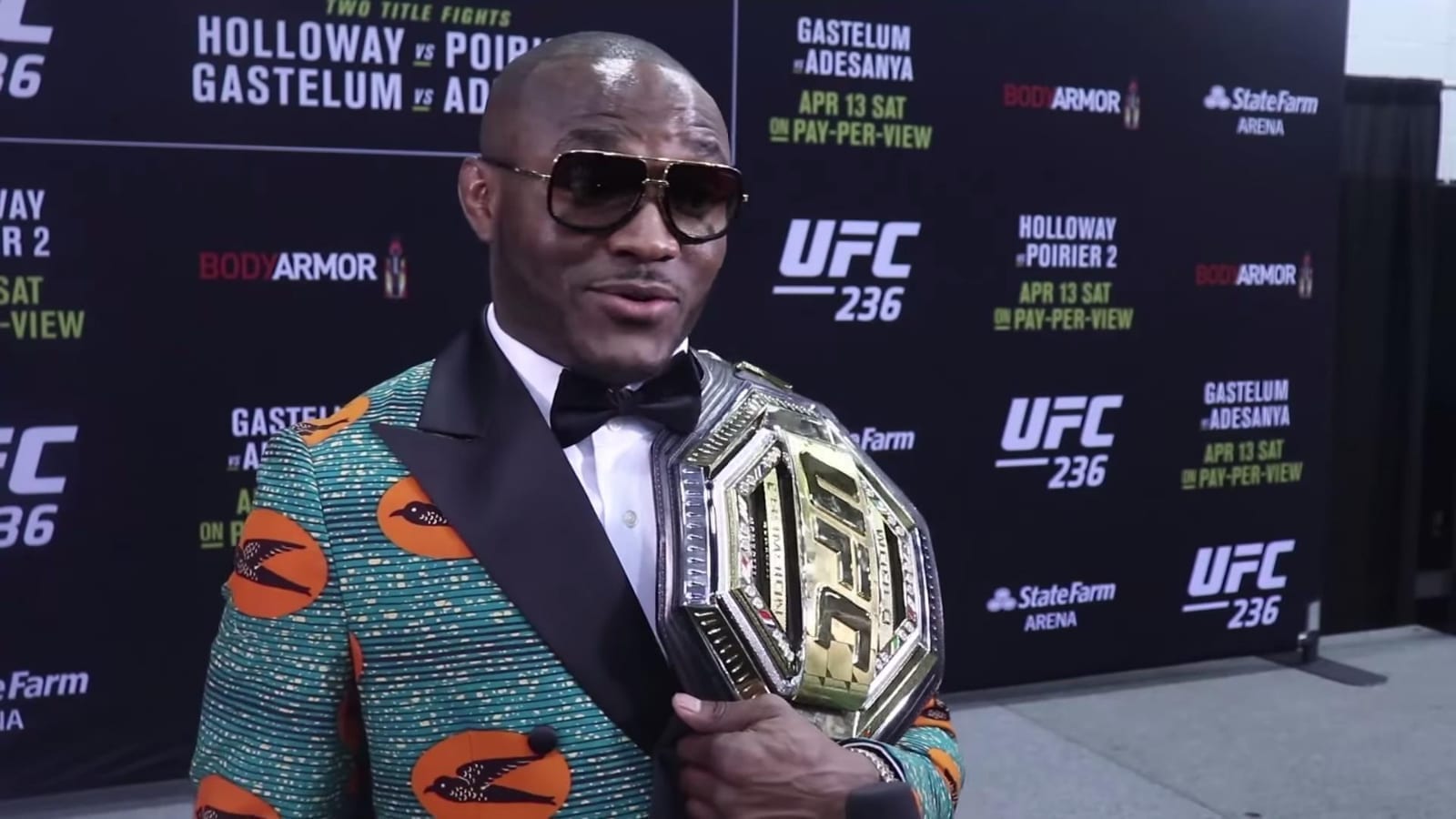 It now seems somewhat inevitable that Colby Covington and UFC welterweight champion Kamaru Usman will meet before long given the Covington's impressive win against Robbie Lawler at last weekend's UFC Newark, as well as the verbal jousting between the pair in the ESPN broadcast booth immediately after.
Covington, the MAGA hat-wearing loudmouth, was anything but economical in his five-round shellacking of Lawler. He threw more than 500 strikes and attempted more than 10 takedowns, setting a pace which few 170-pounders would be able to keep up with. Usman though, the champion who is in the midst of a 10-fight win streak, certainly doesn't appear intimidated.
While Covington was delivering his post-fight interview to UFC commentator Jon Anik, Usman stood from his broadcast position and listened, occasionally addressing the camera with (an unheard) retort to the jabbering challenger.
Usman did issue a comeback on Twitter however, after Covington mispronounced 'Madison Square Garden' while calling for a New York City clash with the champion, prompting him to write, "Let's make English great again" along with a sequence of emojis.
Let's make English great again 😂😂🤡 @ColbyCovMMA @realDonaldTrump pic.twitter.com/WErSxUb6QF

— KAMARU USMAN (@USMAN84kg) August 4, 2019
Covington had the support of Donald Trump's eldest sons, Donald Jr. and Eric, in the front row, both of whom could be seen supporting Covington in the form of various hollers and the occasional thumbs-up. Following his win, Covington was even granted a telephone audience with the US president in which he told Trump that he would never fight him for fear of being knocked out.
Whatever one makes of Covington's persona, it is difficult to argue that his upcoming title shot (whenever it gets announced) has a little more mojo behind it now thanks to his sometimes infuriating method of fight promotion. Hey, the only thing worse than being talked about, right?
Comments
comments