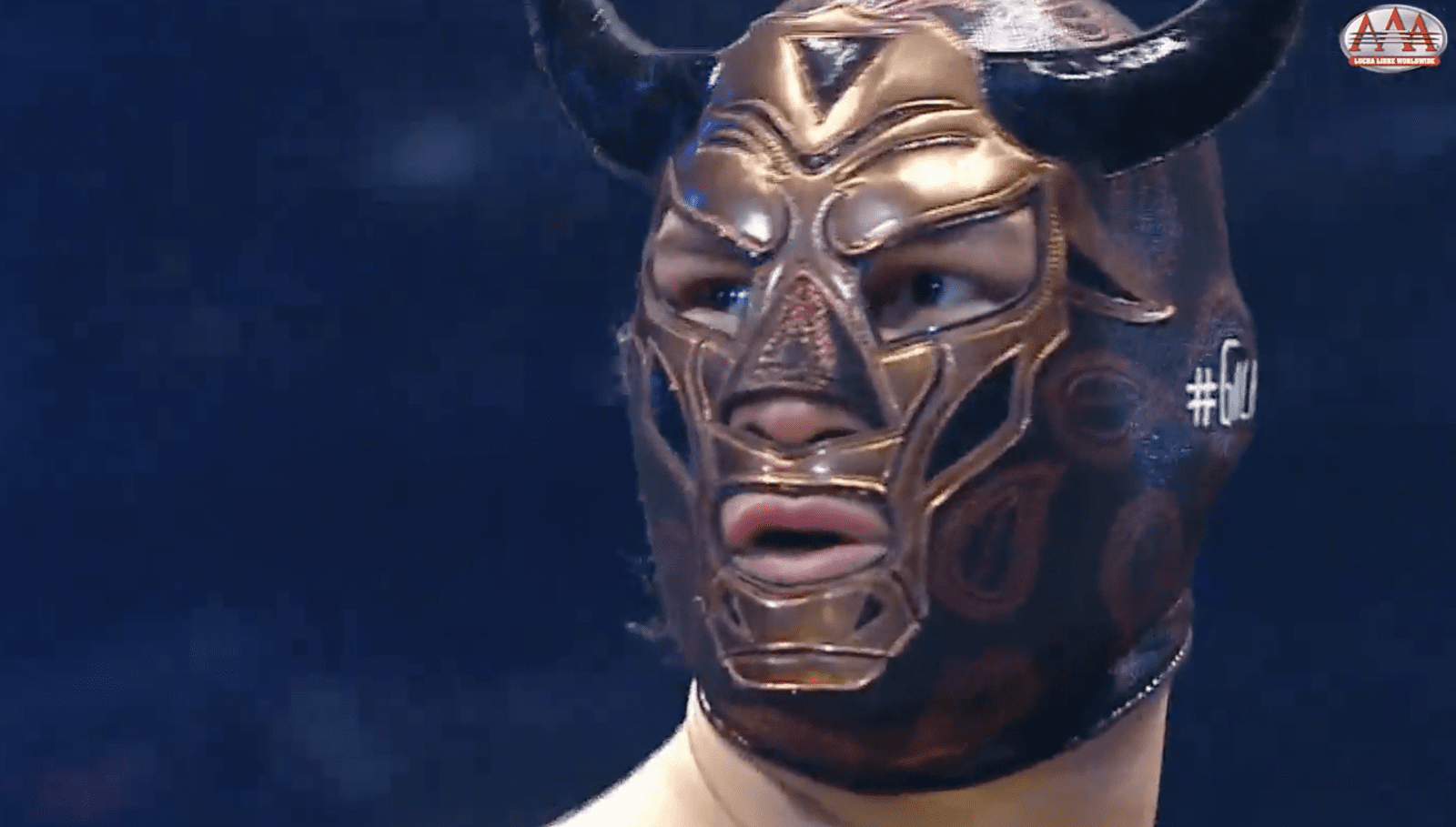 Cain Velasquez has always had good wrestling.. but few knew he had genuine Lucha Libre skills to back up his takedowns.
The former UFC heavyweight champion made his professional wrestling debut last night at Lucha Libre AAA's TripleMania XXVII in Mexico City, where he starred alongside Cody Rhodes and Psycho Clown in a six man tag team match. And, as is always the way when a mixed martial artist tries their hand at 'sports entertainment', there was some intrigue as to how Velasquez would fare.
Apparently, very well.
Despite Velasquez' well known injuries, the heavyweight showed incredible athleticism, entering into the match with a hurricanrana — a move seen far more frequently by lighter men.
While Velasquez told ESPN earlier this week he intended on returning to fighting, and could potentially be in the Octagon before the end of the year, it's been reported he has two more wrestling appearances on his contract with Lucha Libre AAA, and it's believed he intends to continue with pro wrestling past even that.
Unsurprisingly, he had teammate Daniel Cormier's full support in his new endeavour, with the current heavyweight champ taking to twitter to write: "He did so good. I didn't even know he could do a flip lol. What an athlete. Good job brother. I am so happy for you, Michelle , coral and little Cain!!!"
Successful debut for my boy @cainmma , he did so good. I didn't even know he could do a flip lol. What an athlete. Good job brother. I am so happy for you, Michelle , coral and little Cain!!!#eltoro #TriplemaniaXXVII pic.twitter.com/luBUaWlVeY

— Daniel Cormier (@dc_mma) August 4, 2019
–
Comments
comments