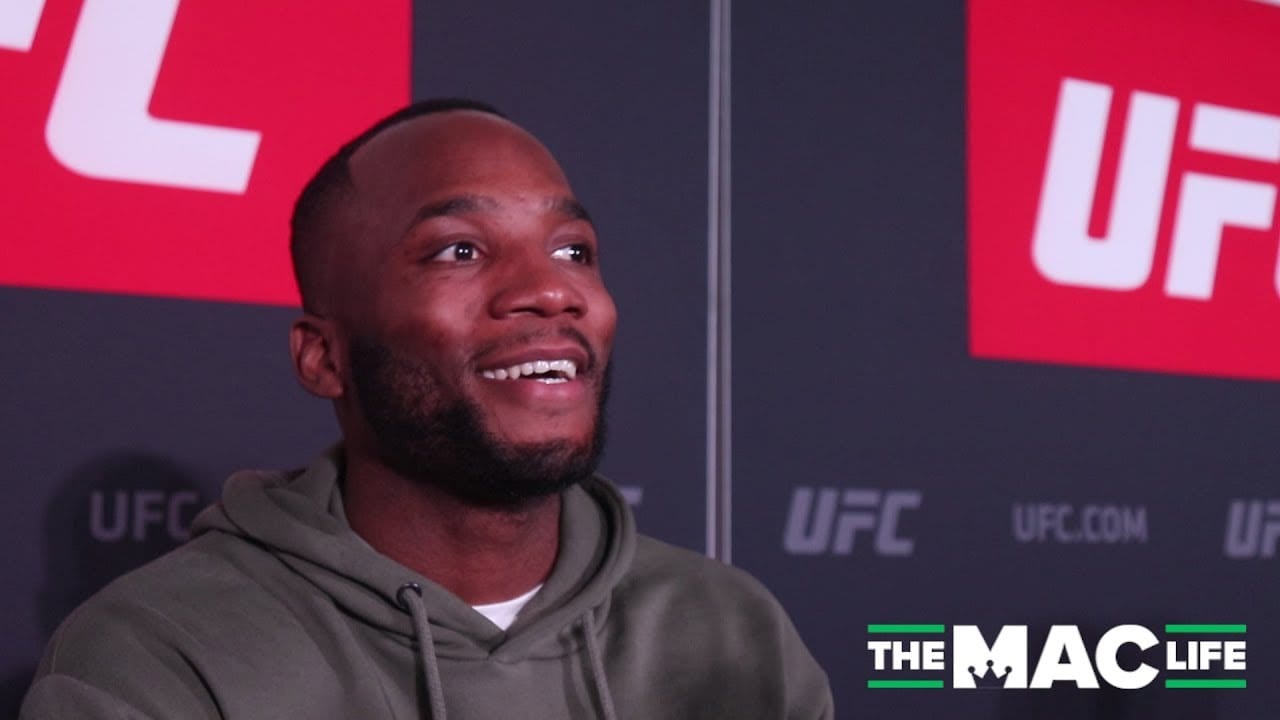 Leon Edwards thinks Tyron Woodley is a great fighter. He doesn't, however, rate him as a rapper.
The Englishman is getting ready to meet Woodley in the main event of UFC London on March 21 in a fight that has serious title implications. Should Edwards win, he'll likely get a chance to fight anyone who has the welterweight title next. Should Woodley win, it'll prove the former champion is still very much a force to be reckoned with at 170-pounds.
Despite those stakes being more than enough to garner attention, Edwards has apparently crossed a line with Woodley that has irked the American and is motivating him during practice. Namely, remarks from Edwards about Woodley's rap career.
"For me, it's banter," Edwards said, speaking to MMAJunkie. "I'm having a laugh, he's taking it dead serious. He's DM'd me and blocked me and everything on Instagram. I went in my DM's and [he's like], calling me names and saying he's going to knock me out and shit — and then he blocked me. For me it's all banter. I'm just having fun with it.
"He's saying he's more focused now. It's all good. For me, it's banter, for him — it's weird right, you talk about his fighting career, he doesn't get angry. You talk about his rap music, he goes mad. But his music is shit, right? He's not like a very good rapper, right?"
But despite the fact Edwards might not rate Woodley's lyrical abilities, he is considering getting in a slight dig before the contest even starts. By walking out to the Octagon to one of Woodley's own tunes.
"I'm thinking about it," Edwards said. "If I do, I'll probably mix it in with another song. Start with his and put my one. I don't think I could listen to that all the way to the Octagon, the music is crap. I might put headphones on if I did do it."
Comments
comments