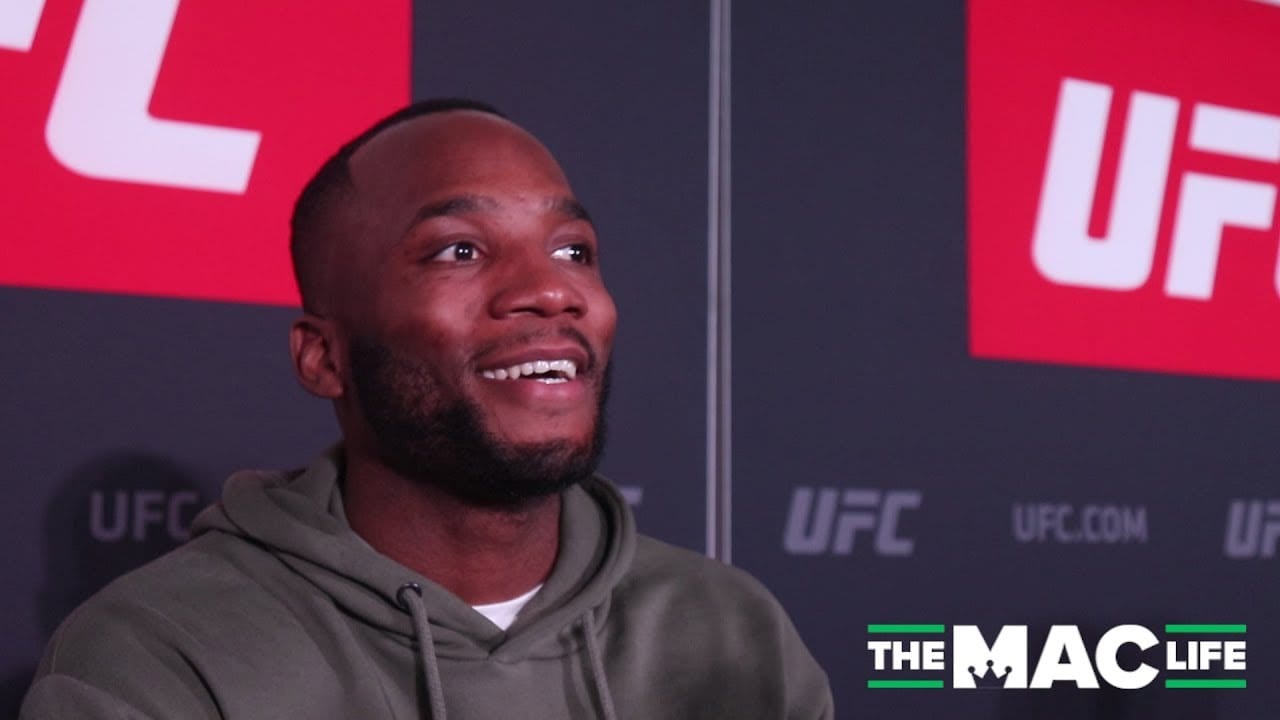 Leon Edwards' rise to the summit of the UFC welterweight division hasn't compelled him to take his eyes off Jorge Masvidal.
The two warring 170-pounders infamously tangled backstage following a UFC event in London in 2019 after Masvidal offered Edwards a 'threepiece and a soda' in the aftermath of their respective wins against Darren Till and Gunnar Nelson — but despite a fight between the two appearing to be an easy one to arrange and promote, Masvidal instead distanced himself from the potential fight and instead chased the championship.
But after three successive defeats (Kamaru Usman x2 and Colby Covington x1) Masvidal has projected that he is open to the fight. The trouble is, Edwards is now the champion and a title defence against a fighter on a losing skid is a tough sell.
Which is exactly why Edwards wants his rival to start getting back into the win column.
"I don't like him that much, but I'm rooting for him to win so I can fight him," Edwards told Michael Bisping on his Believe You Me podcast, as noted by MMA Fighting. "He just keeps losing so it's hard to make the fight make sense. I even said if he went out there and fought in like December, January… Gilbert [Burns] or somebody, beat one of them, then I'll fight you in March. Then get Usman in the Summer or something. Let him rest his hands a bit then I'll fight you in March, but he didn't even do that.
"We'll see. Skillset-wise, it's two different levels. His career is doing that, mine's doing this. It's hard to make the fight make sense right now. But that's a fight I need to happen and want to happen."
As for Edwards' next fight, that remains unclear. He has been strongly linked to a title defence in London against Kamaru Usman to fulfil their trilogy but with eight weeks to go until fight night, that appears no closer to being confirmed amid recent hand surgery undertaken by Edwards.
But when it does come, Edwards says he knows what to expect: "I think if you watch the [second fight] that was Usman being Usman. I can't see how now he's going to be a totally different fighter. He might come out and keep proper, not slipping as big. But when you get tired as the rounds go on, you go back into habits. He'll probably wrestle me more.
"Before, he was wrestling in the first fight. He was shooting from a mile away. I will be prepared for that with me and my team. Physically, mentally, we know that that's his plan. If I was him, that would be my plan — to go out there and try to have a stinker fight. Just get the win by any means. That's what he does anyway, so I can't see him come out and try to have another striking match with me or nothing like that. He'll try to wrestle his ass off."
Comments
comments