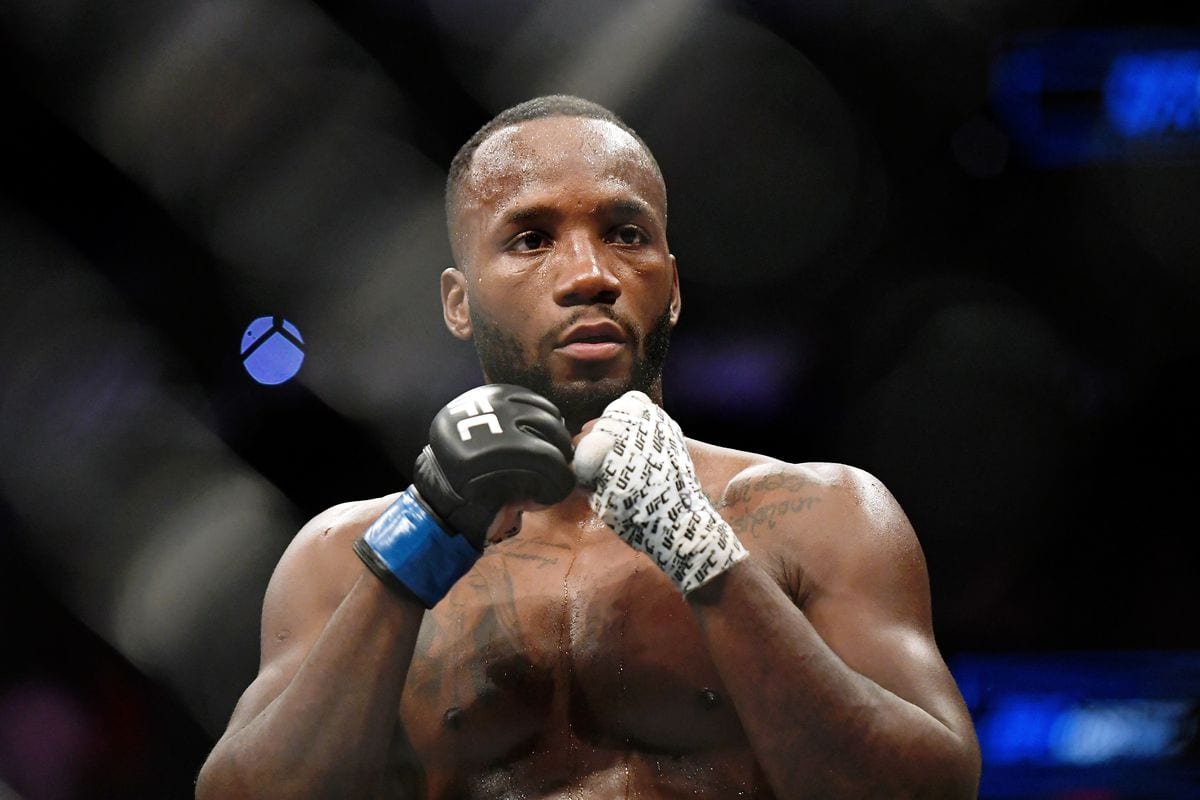 Leon Edwards says he has earned the right to call the shots ahead of his proposed trilogy bout with former UFC welterweight champion Kamaru Usman.
Edwards scored a sizeable upset in August when he knocked out Usman with less than 60 seconds remaining in the fifth round of a title fight he was losing on the scorecards to hand the former champ the first defeat of his UFC tenure — and while he is adamant that he can repeat the trick next time around, he says that this time it must take place in a location a little more ideal for him.
Their recent bout took place in Salt Lake City, Utah and was a destination for the fight which Edwards wasn't overly-keen on after admitting after the fight that he felt the impact that the elevation had on him, given that it is around 1,300 meters above sea level.
Next time, he says, there will be no such issues.
"It's in Wembley, bro," Edwards said to Troopz of where he wants the third fight to happen. "We're going back to the sites. I'm not going over (to America) now. I did my job. I went to over to his backyard and took it off him, so now he has to come to my backyard. I'm not going over there again. It's on my terms now. He has to come over here."
The timeframe for the contest remains unknown but Edwards noted that he expects it to take place within the first quarter of 2023, in or around the time of the UFC's regular annual visit to the English capital.
"They said early next year, March-ish," Edwards said. "Early next year over here in the U.K. — the stadium show. I think they're coming to Wembley because it's probably cold in March. It might be Cardiff."
Cardiff's Principality Stadium is thought to be the host of Tyson Fury's December 3 fight, likely to be against either Anthony Joshua or Dereck Chisora — but judging by Edwards' statement, it appears to also be in the running to host a gargantuan UFC title fight.
The UFC has long been linked to a stadium show in the United Kingdom but has so far failed to deliver, with UFC boss Dana White frequently citing weather concerns as being a limiting factor.
Comments
comments