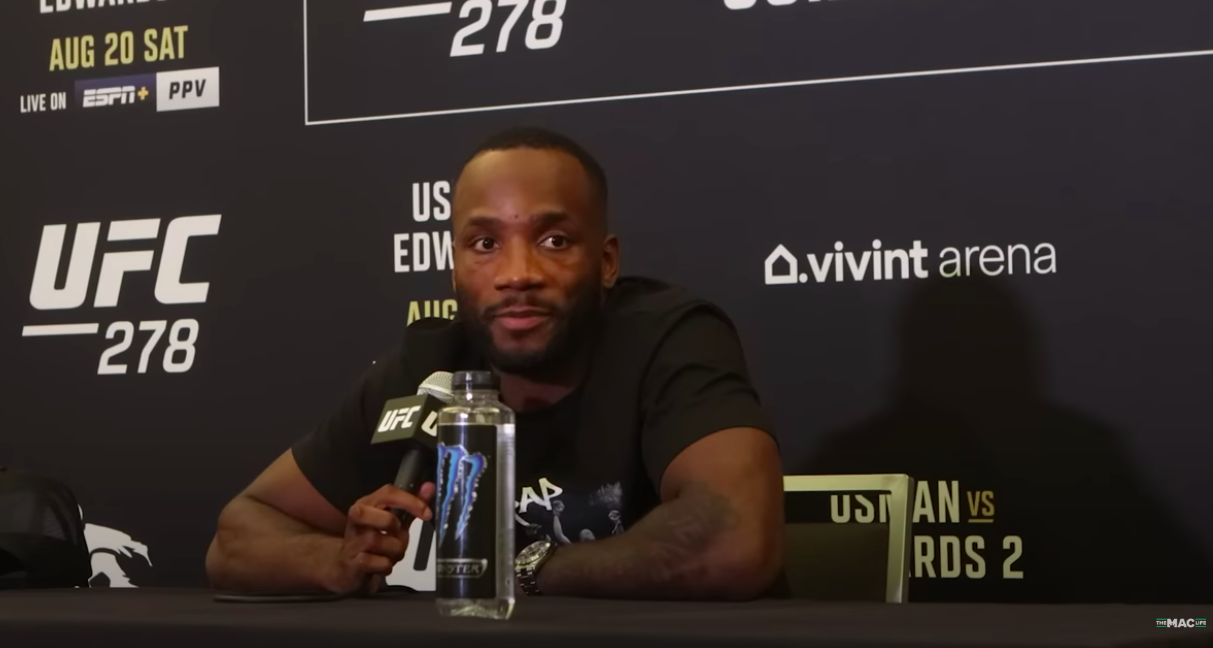 Leon Edwards is aware of the task which awaits him in the cage this weekend, but he certainly isn't overawed by it.
Edwards finally gets that UFC title shot he has been craving this Saturday night in Salt Lake City but in Kamaru Usman, he says he will be fighting an opponent who has some significant holes in his stand-up game which he plans to exploit. And while he says they are both different fighters from when they first met seven years ago, Edwards says that he doesn't quite feel that he is about to step in there with the best pound-for-pound fighter on the planet.
"All this pound-for-pound talk, I don't see it," Edwards told the media, including TheMacLife. "I don't see it in his fights, I don't see it in his techniques. He's a very good fighter, he has improved. I'm not going to into this flight blind thinking he's another wrestler, but I just don't see it."
Since their first fight, both Edwards and Usman have arguably been the two most dominant fighters in the division, with neither man tasting defeat in the intervening years — but Edwards says that he will be perfectly happy to dole out two losses in a row to the reigning champion.
"100 percent," he said when asked if he sees himself taking a third fight against Usman. "He's been a dominant champion, so naturally in sport in boxing or MMA, when you defend the belt a couple of times or been dominant, you get a rematch. So, I definitely envision doing it again."
Comments
comments