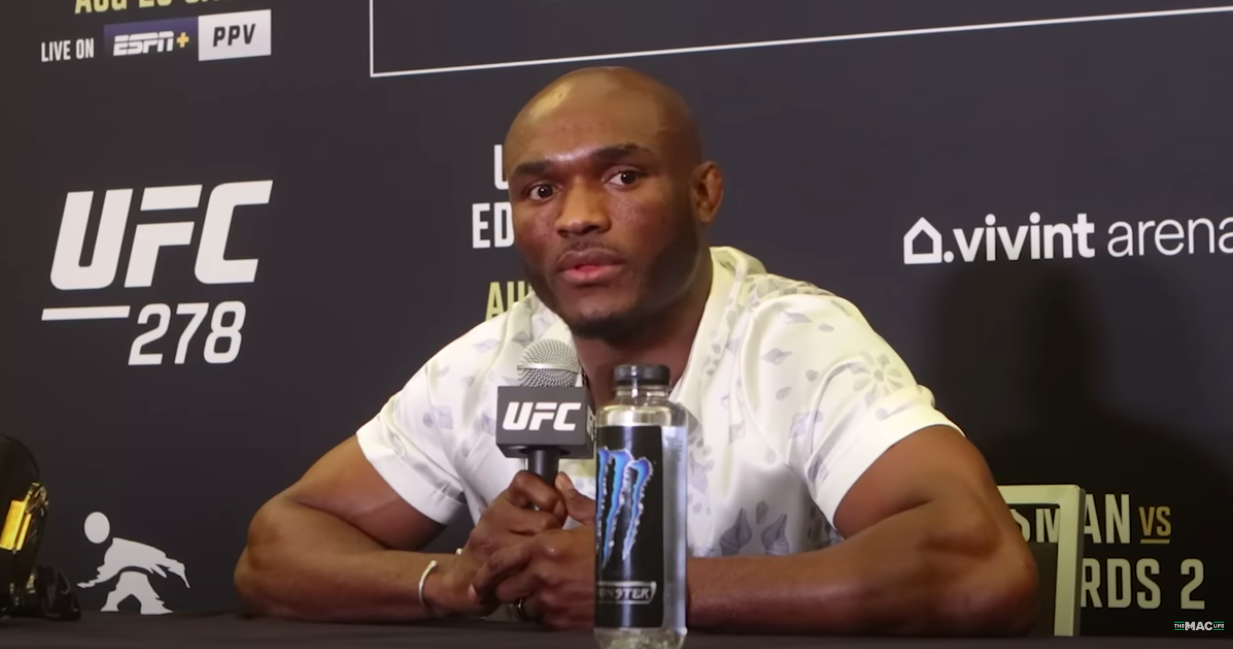 Kamaru Usman, UFC light heavyweight champion?
He may have his doubters but Usman, the reigning UFC welterweight champion, likes his chances against the elite fighters at 205-pounds. Should Usman triumph this weekend in his rematch with Leon Edwards, it will mean that he will own two wins over the majority of top-ranked fighters at 170-pounds, and while Khamzat Chiamev lurks in the background ahead of a likely title shot of his own, Usman says that he is seriously considering jumping up TWO weight classes if he wins this weekend in Salt Lake City.
"I've already stated that I want that light heavyweight belt. For a lot of people it's crazy but a lot of things seem crazy until it's done," Usman said to the media, including TheMacLife, ahead of his contest with Edwards this weekend. "I stated that I wanted it. After this win, Dana and I will sit down and we'll have a conversation.
"You guys think that I kid when I come up here?" Usman added. "I usually laugh when I'm kidding, but I'm not kidding. Everyone thought I was playing with the whole 'Canelo' situation. I wasn't. I really wanted that. It's something that I wanted. It didn't come to fruition then, who knows what the future holds but that light heavyweight belt. I'm not saying I would run through the division, don't get me wrong, but at the top, I think I can get it done."
Current light heavyweight champion Jiri Prochazka is slated to rematch Glover Teixeira later this year for the belt and Usman suggests he could see himself taking on either man, and claims that his skillset is enough to bypass any weight disadvantages.
"I don't need to put on no weight," he explained. "People don't understand what my death grip is like. I can get around you. I don't care whether you're heavyweight or 205, these understand what my strength is. I have an idea what I want to do in a fight, but I leave that up to my coaches.
"I have an approach of how I want to fight those fights in my head, which usually comes out when everything else is failing in the fight, I just f*cking go. However I want to fight, I'm going to fight it. I'm going to try the coaches' way, this is what y'all dialed up, I'm going to do it but if everything is failing, f*ck it, let's just go."
Comments
comments