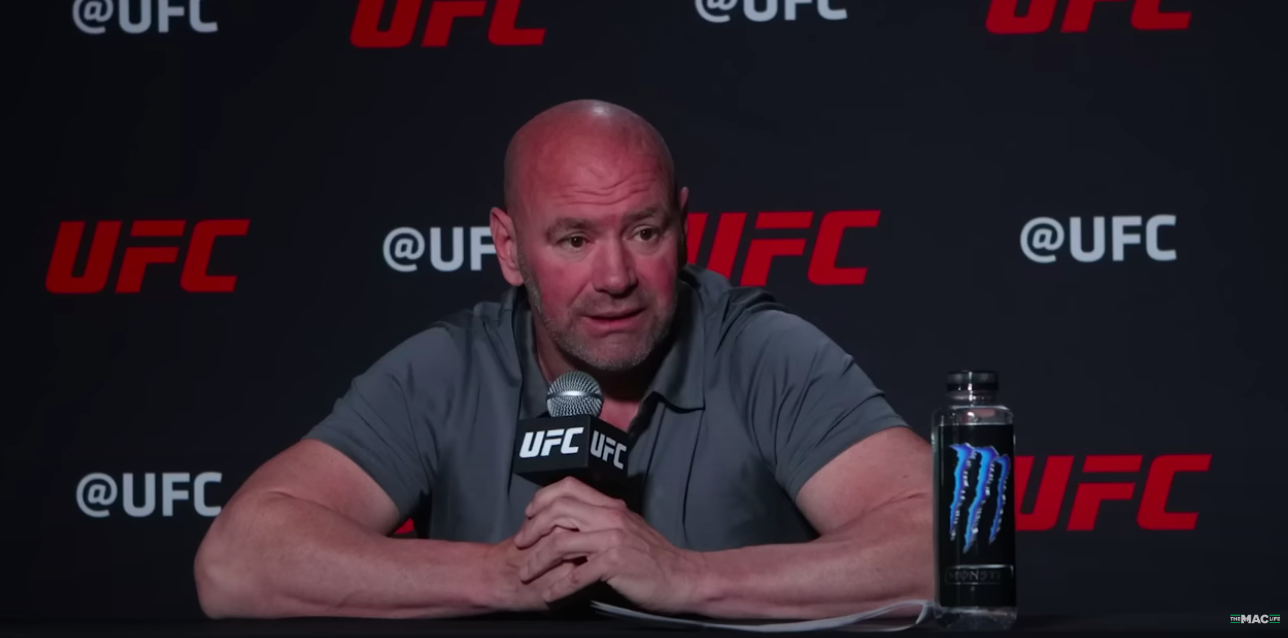 Khamzat Chimaev will be fighting for gold in his next outing, provided that he gets past Nate Diaz on September 10.
A curious little quirk of fate has shown that the last three men who have beaten Nate Diaz in the UFC cage — Conor McGregor, Jorge Masvidal and Leon Edwards — have all been the recipients of title bouts immediately after defeating Diaz, and White says that Chimaev will make that four if he is able to get past the Stockton man when they meet in the UFC 279 headliner next month.
"That's fair," White said when asked by TheMacLife if Chimaev fights for the title with a win over Diaz. "I don't ever do that shit but yeah, that's fair to say that if he wins that's the fight to make. [Usman] has already beaten everybody twice in the top whatever, so yeah that makes sense."
But White also had something to say about welterweight champion Usman's decree that he would like to move to light heavyweight following his upcoming fight with Leon Edwards.
"You know what doesn't make sense?" asked White. "205. But you know what, look what the guy has done. He said, 'I want to go fight at 205'. What am I going to tell him, right? Why would you not give him the opportunity."
But as for Usman vs. Chiamev?
"It's huge," White said. "Especially if he wins the Nate fight."
Comments
comments