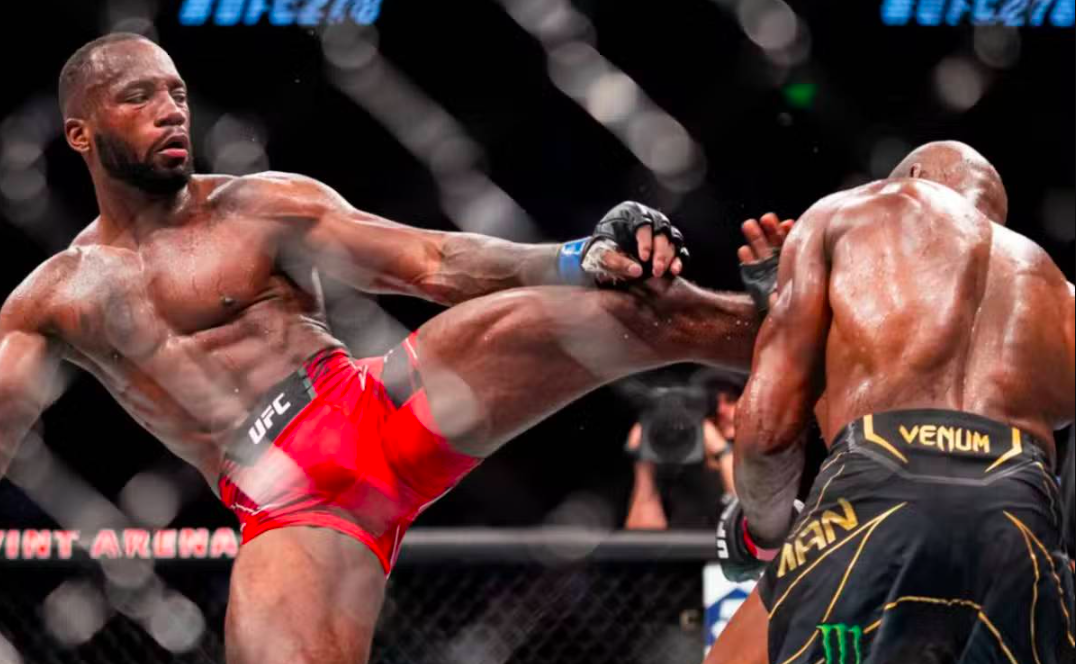 Leon Edwards has spent a significant portion of his career preparing for Kamaru Usman. 
The UK's second-ever UFC champion has been defeated just twice in his UFC career; the first a split decision loss to Claudio Silva in his Octagon debut, and then a more comprehensive decision loss to Usman in December 2015 as they were both climbing the ladder at 170-pounds.
It remains the last time that Edwards has felt the sting of defeat — but also the platform from which a 6+ year, 11 fight unbeaten streak was born, and throughout many of those fights Edwards was firmly fixed upon gaining revenge against Usman. Even more so after he became the champion.
The two rivals are set to close their trilogy in London in March, and speaking to BT Sport in an extended interview Edwards explained how this time around he feels that the fight will a one-sided victory for him.
"This time around it will be a totally different fight," Edwards said. "I've never lost in the UK. I've never lost at UFC London. … Pro and amateur. So, I'm taking that confidence into it. I'm taking the confidence of knowing I can knock him out into it.
"I'm taking the confidence of knowing I can take him down into it. I'm taking the confidence of knowing that once it hits the mat and I'm on top, I'm way better. Just all taking into it. My heritage, my story, it's all going into it. I just can't see how he comes over and beats me."
After a solid first round in their fight last August in which Edwards became the first man to take Usman down in his UFC career, he slowed in the ensuing rounds before scoring a 'Hail Mary' knockout late in the fifth round. But as Edwards explains, his below-par performance that night actually gives him confidence ahead of their fight which will take place in front of a fiercely partisan crowd in London on March 19.
"To beat the pound-for-pound on your worst night, I think that's one of my worst performances as far as career-wise goes in the UFC," Edwards said. "To be able to still stay calm under that going into the fifth round and to get the KO, I think that shows character from me. That shows my mental IQ for the fight game, as far as knowing when to land that shot.
"I think taking all that into the fight, it's going to be a good night for me. I know he's tough, I know he's good — I'm not deluded. I know he's a good fighter, but I truly believe that I'm better and I can't see how he comes over and beat me in London."
Comments
comments