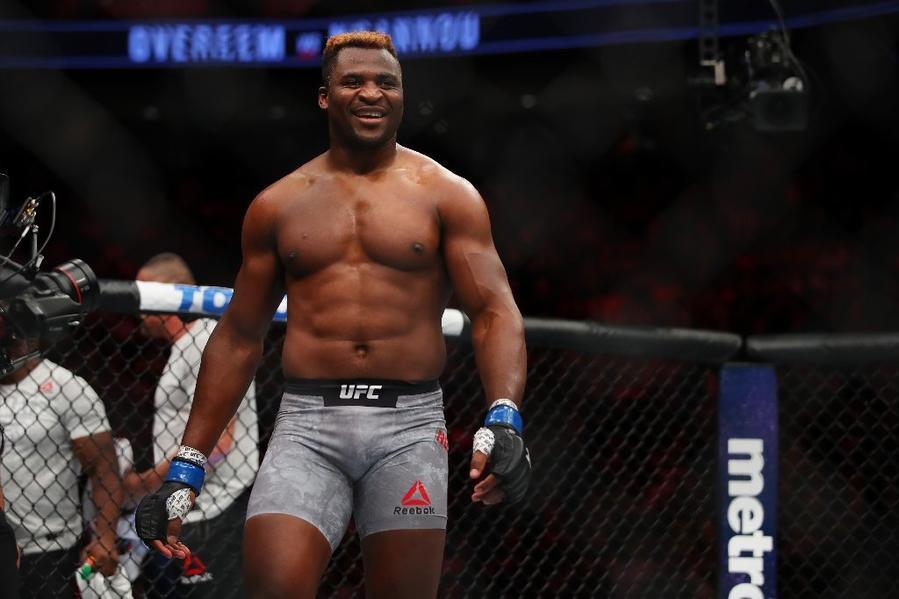 While won Fury is a few weeks out from boxing a YouTuber, another is said to be in discussions to take on a former UFC heavyweight champion.
Francis Ngannou has been strongly linked to competing in an exhibition bout with one of the world's two recognised boxing heavyweight champions in Tyson Fury — with Fury even suggesting earlier this month that the hypothetical bout could take place inside a cage and with 4oz gloves, but under traditional boxing rules.
Ngannou has long been considered open to the potential fight, even appearing in the ring in London following Fury's decisive win against Dillian Whyte last year. However, it seemed to have been put on the long finger after Fury opted to end his supposed retirement to instead fight Derek Chisora, whom he easily beat in London last month.
But despite Fury's link to an April showdown with Oleksandr Usyk which would crown the heavyweight division's first undisputed champion in two decades, Ngannou says that talks remain underway for a moneyspinning match with the 'Gypsy King'.
"I've talked to somebody, some of his advisors, but they're working on a fight with Usyk in April," Ngannou told TMZ Sports, via MMA Fighting. "So, until then, he will not be free. But I'm trying to see if we can have an agreement before that fight.
"That will also give me some time to get prepared for a boxing fight. So I have no problem with the timeline that I'm expecting, that I hope will be sometime in June, July, which is doable. So let's see. I think it's too early to make a conclusion. It's too early to say anything about it but it's definitely something that we're looking into.
"We've been talking about this fight the past two years," Ngannou added. "A little over two years. I think at this point, the people are waiting for this fight and talking about this fight more than the Joshua fight, although the Joshua fight is still a massive fight. I would say both fights would be in the same magnitude of fight, but we are kind of advanced and willing to fight with Tyson Fury, and that looks like the way to go."
Comments
comments