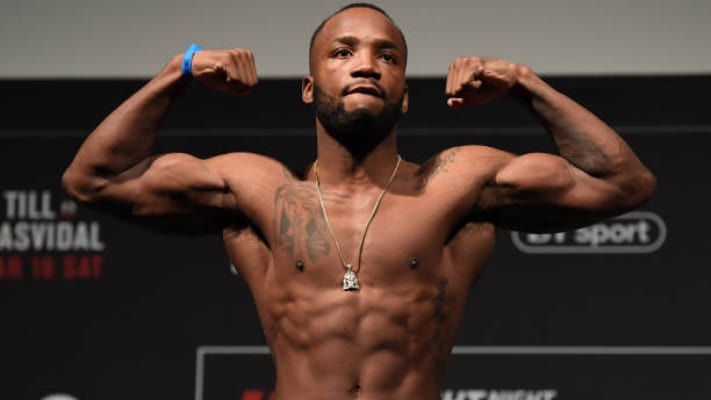 Leon Edwards isn't waiting for Khamzat Chimaev anymore.
A much-anticipated bout between the two has been scrapped on three occasions, with coronavirus related illnesses mostly to blame. While Edwards understands the issue, having had COVID-19 himself, he still wants to push on from Chimaev to be able to continue his own career.
"I'm not looking to wait around for him no more," Edwards said, speaking on The Bash. "I wanna fight come March 13. I'm looking for a new opponent. so that's my main goal right now, to find a new opponent, keep me on the same card and get me a fight."
In terms of new opponents, there is no secret who the UFC would like to see Edwards go against. UFC president Dana White publicly stated he wants Edwards to meet the controversial Colby Covington, a man whom had previously been lined to Jorge Masvidal, only for welterweight champion Kamaru Usman to call for Masvidal himself.
"I know for a fact that's what the UFC is pushing for," Edwards said. "That's what they're putting to me, that's what they're putting to his team. Colby Covington, you can't say what's going to happen because he's a weird, weird man. So it's hard to say one hundred percent it's going to happen. I know the fight sounds good to me and my team. The UFC wants the fight. I don't know, he might go running again. You never know. I'm ready to go, the UFC's ready to go, they're pushing for the fight.
"Should hopefully hear from them in the next few days."
It's fair to say, however, Edwards isn't entirely convinced it's going to happen, even if it makes sense.
"He doesn't even want to say my name," Edwards said. "So he probably doesn't want to get these hands either. Who knows, he's a weird, weird man. … If they do go down that route to making Masvidal vs. Usman, then where does he go? He has to fight me. I'm number three ranked in the world. I'll go out there, I'll beat him and that'll put me right in line for a title shot next this year."

Comments
comments