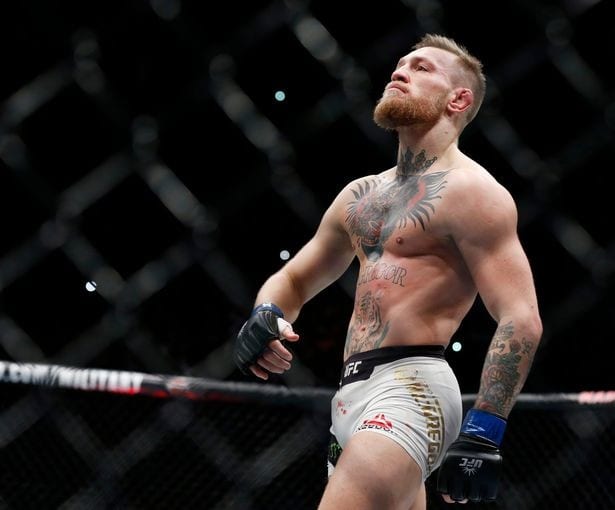 Over the past couple of years, talk of Conor McGregor heading into the world of professional wrestling and the WWE has consistently reared its head, particularly around WrestleMania season.
It makes sense. The UFC champion's natural charisma and ability on the microphone makes him seem a natural fit for the promotion, perhaps even more so than Ronda Rousey, a lifelong wrestling fan.
A few weeks ago, rumours emerged suggesting that McGregor would be appearing at this years WrestleMania, even before appearing back in the UFC after his foray into boxing. While those reports were eventually kiboshed by UFC president Dana White, it certainly seems as if those in the wrestling world are awaiting the deal to be done.
According to WWE Hall of Famer Jim Ross, it's just a matter of time.
"I know that he's an amazing performer, and amazing talent," Ross said, speaking on the Colin Cowherd show. "And I have a great respect for the UFC, everything they do, and him. There's no way you can convince me will not earn a massive check from Vince McMahon some day in the future.
"It will not be a career deal, it will be a one-off special occasion, massive promotion. I would suggest maybe at a WrestleMania somewhere down the road. The attraction's there, the marketing's there, the money's there. Why not make it happen? And so I think Conor is guaranteed for that, and I also think that Conor's not done in the Octagon, either. I think that he's a competitor. He likes to prove he's the alpha male."
Legendary wrestling announcer @JRsBBQ wholeheartedly believes Conor McGregor will earn a paycheck from Vince McMahon someday.

via @TheHerd pic.twitter.com/03o1CF3FaG

— FOX Sports (@FOXSports) October 19, 2017
—
Comments
comments